This page is a stub. You can help by expanding it.
This page contains every turn made so far for Fallout: The Old World.
Turn 1: 2175 to 2180 AD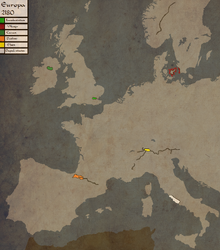 Post link:
https://facepunch.com/showthread.php?t=1506005&p=49778906&viewfull=1#post49778906

Turn quote: The best defence against the atom bomb is not to be there when it goes off. - British Army Journal, 1949.

Events of the years 2175 to 2180 AD:
-A century has passed since the great deluge. The phoenix rises once again from the ashes, like those before it. Like Assyria and Babylon, Greece and Carthage, Rome and Charlemagne, the United States, China. All ground into dust and their fields ploughed with salt, their great works cast down and rode over by their impoverished and ignorant successors. The great clockmakers mechanism continues to hum and tick quietly as the eternal pendulum swings back and forth. Now there are new peoples, ready to repopulate the empty earth and to build a new civilization atop the one that came before it. But the cries of the dead still echo, and not everything was vaporized in the war.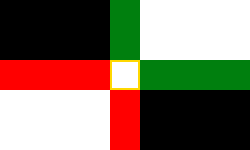 Zillamaster55 - Al-Landanistan
Capital: Al-Landan
Leader: Al-Onghanq
-As London returned into the swamps and to the state it was in when the Romans arrived, the high levels of radiation drove out even the residents of the east end. Eighty years passed, leaving a ruined city sinking slowly into the mud. A group of Moslems, banded together under the banner of the one true faith – made their home in the tube where they were forced to eat spam for sustenance. Around the time they emerged, a boy now known to the world as Abu bin Kharib was born. The harshness of the British climate slowly moulded him into a hardy man, and in the gangs that prowled the muddy wastes of what was once the greatest city in the world he learned many skills and uncovered his natural talent for leadership. Guns were scarce, so his gang learned how to utilize broken pipes and knives as they stabbed each other over scraps of meaningless land. The Thames ran weakly with blood, for the children who died in it were few and their impact barely registered.
-But some form of society still functioned. You had peddlers who knew how to exchange trinkets for food, and travellers who braved the torrential rains to reach exotic locations such as Bromley and Hillingdon. The parts of the tube not flooded or blocked served as a safe network to these men scrabbling in the darkness. Kharib found himself down one such tunnel when he had a religious vision – of god telling him to unite the quarrelling tribes of Al-Landanistan and to recreate the Unatyed Qingdom. While the elders in Tower Hamlets thought that the older society they lived upon was different from his interpretation, he did not allow that to cloud his thoughts. Using his connections he coerced or convinced various peddlers and traders to scavenge up guns, knives, to fashion up crude armour, bows, and the like. After assembling the gangs of Tower Hamlets together, they attacked the other suburbs, driving out or subjugating them and forcing them to submit to his authority. Within five years he has secured control over much of London north of the river, but his men are superstitious and refuse to go south of the river. Indeed, many of the bridges heading south are held by more ferocious gangs who beat people with lead pipes for refusing to pay a toll (usually a valuable object, or oral sex). Rape remains common, especially south of the river in Croydon, where the cuttings of genitals are kept by some gangs as a talisman that gives the owner great power.
-In a ruined library, few books survived the war and the weather. But a penguin "History of Medieval England" stuck out and convinced Kharib to adopt the name Al-Ongshanq after a long dead general who lived nearly a thousand years prior. In turn, he appointed each of the original members of his gang to lord over a particular suburb and granted them their own smaller gangs to help keep control. To maintain his authority over all his fellow gang-members, he bans private weaponry and keeps his own armoury. Some form of primitive law is adopted from what can be gleamed from old legal papers. Thus a law to ban smoking indoors in a place of business was adopted, while it has become illegal to watch television unless you have a license. In order to impress surrounding tribes and to convince the world of his power, Al-Ongshanq had a mosque built using rubble from the Houses of Parliament, with an old belltower converted into a minaret. Once known as "Big Benjamin", it is thought to be a Jewish religious structure. As there are no Jews around to confirm or deny this, it is hard to be sure.

Native Hunter - Kingdom of Cavan
Capital: Cavan
Leader: Peter Ó Raghallaigh
-When the bombs fell, the Republic of Ireland was lucky in that it avoided most of the bombs due to neutrality in the conflict. Unfortunately, Northern Ireland was vaporized and the general collapse of order led to a regression to primitive conditions anyways. Without stout British hearts, the anarchistic Irish turned in on themselves. The Republican government broke down into a number of competing regional factions, made worse by the actions of the IRA. Barely half a century passed before the smoke cleared. After the roving bands of survivors and isolated farming villages exhausted the advanced technologies and tinned peaches, they began to settle down into more stable communities that survived upon a mixture of scavenging and agriculture. The Catholic Church remained perhaps one of the only institutions to survive the war, becoming a refuge for many and the bedrock of stability. Prayers were still said, baptisms recorded, and songs were sung in the damp and decayed buildings. The Reilly family owned a great deal of land in Cavan, and after the war helped to offer protection to many tenants while working together with what remained of the church. Sixty years passed, and the grandchildren of these landlords had come to enjoy their new power, styling themselves as an aristocracy and electing from amongst themselves a "King". After Peter "the fat" Ó Raghallaigh died of syphilis, his son Peter II was elected to lead Cavan.
-Despite the aspirations to rekindle feudalism (whenever from idealism or a pragmatic need for survival), the memory of the Republic remains strong. While the IRA has long since degenerated into bandits, they still claim to represent the old government and regularly kill innocent people and bully others for money, much like they did prior to the nuclear deluge. King Peter was well-aware of these problems and sought to travel around his demesne to help bolster support for the landlords. Although it has been only eighty years since the Republic ceased to exist in any capacity, there are still remains of police stations, libraries, and the like which are staffed by semiliterates struggling to continue what remains of prewar Ireland. There are still electrical generators, glass windows, cotton clothing, and printed books – but they are slowly disappearing. Although his tenants still believe themselves to be holding an official legal contract and are obliged to pay rent, they are steadily losing the ability to read the contracts which are almost unenforceable anyways, not to mention that they still refer to one another as "citizens" and respect the authority of the "police" and "postmen". Peter attempted to buy their loyalty by distributing toys to children and food to the hungry, although his "militia" is much more effective. In collaboration with what remained of the Irish police force in Cavan, he managed to set up some defence forces and organised them to fend off IRA bandits. Towers were set up in the upstairs of ruined houses or churches, made out of salvaged wood and nails. They provide a lookout, and the few electricians left help to string up electrical generators to run lights and to even keep a telephone going.
-King Peter is well aware of what is happening to his people – the old Ireland is slowly dying. This is something that bothered him so much he had a map of Ireland carved into a table at his home from a copy of a prewar map – complete with the Republican era district boundaries and names. Gaelic continues to remain a minority tongue among the Irish, although the end of English influence and dimly remembered nationalism has resulted in the common language adopting some Gaelic words and phrases. The few churches that exist are staffed primarily by priests whose education is little better than that of a prewar highschool student, and they struggle as their small numbers cannot cope and their roles are often filled by laity. The lack of communication with the rest of Christendom makes rebuilding the hierarchy difficult, although the faith remains strong – Peter spent considerable effort on repairing the cathedral at Cavan. Many roof tiles were taken from ruined houses, while windows were replaced with ones made from shards of glass that were carefully fitted together in wooden frames. The cathedral has become a sort of community centre, where the children of tenant farmers can learn the Christian way of life, the Ten Commandments, and some agricultural knowledge (it has its own garden). Rag and bone men often travel out of Cavan, but they often bring back a mutant cow or a wild sheep to be exchanged in return for something valuable at bartering places. Domestic animals are rare, and often one can get a lot in return for it (like batteries, lightbulbs, axes, swiss army knives, etc). To encourage this practice, militias from towns often travel out into other parts of Ireland to barter various trinkets so as to build up trust. The tarmac roads still show the way, but they are becoming worn and cracked.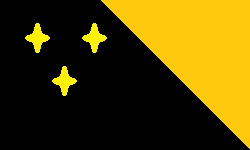 Dr. Critic - Eisen Coalition
Capital: Eisenhollow
Leader: Varn Klausner
-Unlike much of Europe, the Swiss have done relatively well considering a global nuclear war. Without being a direct target and nestled amongst the mountains, the Swiss had the time and resources to prepare themselves and adapt as the world around them slid into oblivion. Many villages and towns survived (in reduced form), and whatever they could not make or grow they traded for with scavengers from the lands that were former nations from around them. Having had a longstanding tradition of military conscription and national service, most Swiss communities formed militias that were well-trained and disciplined – a rarity in the Hobbesian anarchy of post-nuclear Europe. Even when the Swiss confederation broke down, remnants of it carried on in the form of allied villages sworn to mutual protection and aid. From here came Varn Klausner, a boy from a remote community who was hired to defend trade caravans. Ported along on wheelbarrows, donkeys, and backs, they carry whatever scraps they can find for trade. His skill at survival in the unforgiving wilderness and charisma led to him escaping from many sticky situations –such as in 2166 a trade caravan was slain and a greedy mayor attempted to requisition the goods from the survivors. Varn not only bested the town militia, but executed the mayor and then declared himself the new mayor of Eisenhollow in accordance with strongman theory.
-Now a century has passed since the bombs fell. Switzerland remains a land of petty villages that continue to waver on the line between a reversion into barbarity or an attempt to maintain civilization. While numerous other places gradually died from disease and famine, or fell in conflict, Varn held his ground. Reforming the town militia with aid from other mercenaries and the grandchildren of Swiss officers, he made it a safe refuge for many – and maintained open routes through the mountains by clearing detritus. This led to him effectively monopolizing what little trade there now was between Italy and Germany, and drew the ire of many other impoverished villages that envied his power and often tried to undermine him. To counter them, he struck first by murdering militia leaders and storming their villages, and forced them to back down and recognise him as the pre-eminent ruler. Varn declared himself Princeps, and worked feverishly to legitimise his rule. All militiamen under his command were been ordered to wear uniforms made of yellow and black cloth in order to increase unity, while several specialized expeditions have been formed for the purpose of recovering prewar artefacts. The Swiss are well aware that they are losing touch with their past, especially as the last few people born before the war die. The last one to die was a 107 year old woman whose last sight was a bright flash that caused her to go blind. Now that she is gone, there is not a single person left who saw for themselves what life was like before the flame deluge.
-Varn is interested considerably in trade and commerce at a time when the world lacks much of both. Almost nothing these days are manufactured, and the items that pass through the makeshift stalls and in wheelbarrows reflect that – century old radio parts, swiss army knives, bullets, and lightbulbs are common, but are slowly giving way to simpler things like shovels and axes or salami and cheese. Much like in California overseas, the denizens of Eisenhollow utilize bottlecaps as a kind of currency – albeit not widely accepted. Nonetheless, Varn demands tolls from caravans in the form of these caps (which has led to the traders starting to use it to a limited degree), while he also orders taxes to be cut on town dwellers. This is easy enough considering they don't even pay taxes besides some donations to local militias in the first place. Varn has introduced another collection of strange rules, such as banning people from owning explosive weaponry and demanding travellers declare them if they are passing through. Presumably he wishes to selfishly horde them for himself, especially after he receives a tip about a lost Swiss army base from the Wandering Jew. He offers the Jew money to divulge the secret, but the Jew asks only for a hot meal and some cheese and salami for the road. Taking Varn and his bodyguard with him, they climb up the side of a mountain where he shows frozen bodies from the wars – perfectly preserved and their equipment intact. When asked about the bunkers, he replies that they are buried deep in the snow and ice, and that he can offer no more help. After returning to town, he mysteriously vanishes on the road south.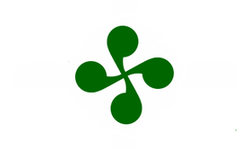 Pezgod1 - Puebno dendes los Pertennése
Capital: Aldikomontax
Leader: Ryenne Leheberstejenekor
-The mountains have been a refuge for many during times of crisis and persecution – from Visigoths fleeing the Moslem invasions unto present day the Pyrennes have been home to many people. In the last century, those fleeing the bombs sought refuge in the highlands, dying from diseases, starvation, illness, and outbursts of unrestrained mad violence. There are Frenchmen and Castillians, Basques and Catalans, mixed together and struggling. Several decades passed, and in that time they continued to struggle in a harsh and unrelenting environment. Rouge armies and refugees gave way to bandits and mutant animals that killed, maimed, and ate for survival. Those that survived these challenges gradually thinned out and lost much of the skills and behaviours that marked high civilization - they even lost their original languages, which blended together into a tongue that future historians would describe as a vulgarized Romance language named Pertennese. Isolated from the outside world, they lived on their own for decades, save for the occasional traveller or peddler seeking trinkets. When asked their name, the response was "Puebno". Although they had lost a lot, they still enjoyed music like many of their ancestors and made efforts to procure guitars and drumsets along with extremely rare cassette tapes.
-Ryenne denda Pertonneguard stuck out at a young age for his wildness, even among his people. Born with wanderlust in his heart (and also a horny teenager), he travelled around seeking... something. He met a trader caravan, perhaps one of the first to pass by the area, and informed them about the craftworks of the people in the mountains. From that point on, the first regular caravan came up to his home village, usually once a year or so. The impact was significant in that it began opening up their formerly limited world - not everybody had died or had even been reduced to the status of savages. It soon became common for many Puebno to take to the roads as travelling guitarists, playing music in return for hospitality. By the end of the 2170s they have already developed a reputation as master musicians, although a bit wild in their manners. Bringing back even more information about the outside world, an older Ryenne argued to form a governing body over all Puebno headed by elders and family patriarchs lest the attacks of the past on their society return. Knowing of the dangers that could return, the elders granted him command of a number of men and ordered him to the south to try and recover more guns and ammo. On the long trek south, Ryenne passed through the warm plains of Zaragoza and saw many ruins of civilization - ruined churches and crumbled roads along with rotted telephone poles and rusted cars. Occasionally here and there one would see a few people about some ruins, but Ryenne kept a distance. They eventually looted some old farmhouses and underground bunkers - but with slim pickings. On their return they met the Wandering Jew who kindly introduced them to friendlier villages, and when asked about artefacts he says he knows of an army base to the far south, near the "Pillars of Hercules". He then picks up and leaves, although not before giving a piece of Swiss cheese to one of the children.
-After returning, Ryenne began to organise a trade caravan and distributed the guns. With their new knowledge they would plan to head west into the Basque lands to help move some families after discovering many abandoned lands free to settle - while also taking a number of trinkets and goods that the southerners may be interested in buying. Aldikomontax is also under plans to be renovated after some innovations from the southerns are brought back. Houses are being torn down and rebuilt with strong floors made from paving slabs, while walls are being built from old telephone posts and sheets of metal. To complete these renovations however, they need tools - which are lacking here. It is hoped that the caravan (carrying cassette tapes, wood, animal skins, wool, and prewar trinkets) will be able to trade for these goods and more. Thus in 2179 the first great caravan (led by Ryenne) set out along with a number of families and experienced hunters to the west. The plains have a number of mutant animals which regularly terrorize the scattered villages, not to mention a number of bandits that often eat the flesh of those they kill. Consequently the area has been designated a place for the warriors of the Puebno to hone their skills in marksmanship (with bows for the juniors and rifles for the seniors), and it is said that some will pay good bounties for the heads of the truly abhorrent monsters prowling the wastes. To the north in what was once France scouts have reported the existence of a building filled with men that wear robes and speak a strange language. As the new families settle down, the caravan is eventually forced to part ways, hoping that the skills passed on will be enough to protect the new settlements from the dangers of the wastes. Ryenne is left with a difficult question - where to next?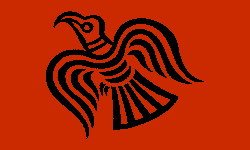 EuSKalduna - Vikingr
Capital: Gate of Valhalla
Leader: Asmund the Mad
-Denmark did not do well out of the war at all - considering nearly everybody died and little was left standing to remind people that there was once a country known as Denmark here. A century on it is a very miserable place indeed - even worse than pre-war Plymouth. It is a complete mess, as much of the country has been eroded by the wind and waves or drowned when dykes and irrigation works either burst or decayed. Fertile fields returned into swamps, vast thickets grew up, straggly trees began to recolonise empty land, and the cities were knocked over and half buried. The survivors struggle on a meagre diet and in threadbare clothes. Fishing and pasture is how most people get food, although there are also tins which contain all sorts of bizzare foods that nobody has any idea of how they are meant to look or taste. Many often eat decayed food by accident, while others suffer from food poisoning. Scavengers dig down into the basements and lower floors of buildings - some even swim and try to bust open rusted safes in the dim and murky waters of flooded towns. One of these scavengers was a fellow who was searching the basement of a ruined lab before an accident involving a "Peento" led to him being trapped down there. With an unseen radiation source and near darkness, he spent a long time in isolation and decided to watch a holotape about a dead religion known as "Norse" to pass the time. When his compatriots later recovered him, they found him quite mad from the experience - especially since he declared himself a kind of fucking god or something.
-Naming himself Asmund, he travelled to the local scavenging town and aided them when a group of raiders threatened to overwhelm the town. Asmund, without regard for personal safety went and charged the raiders with a rusty rifle and battered bayonet, fighting literally tooth and nail as he tore out their throats with his teeth and scratched at their eyes when he ran out of bullets and the bayonet got stuck in the ribcage of one unfortunate fellow. Impressing the local town so much, they swore fealty to him as no mere mortal could have survived such an encounter and fought off so many singlehandedly. He led them on to the raiders camp and brutually murdered the last of them, personally strangling the leader to death with a rope and leaving his body for the carrion birds to feast upon. The next few years saw him use his charisma and loud booming voice (and eventually the great beard he grew and the armour he began to wear) convince many that even if he wasn't a god, he was a great man at least who could show the way forwards. Soon he brought together several thousand people, once scattered over Zealand but now with a new purpose in mind - to follow the Norse faith and to follow Asmund the Mad to the ends of the earth and beyond in the quest for glory and greatness.
-Although there are still Christians and secularists left in the country, they were quickly disposed of through the new "annual sacrifices" now demanded by Asmund - every year they must sacrifice at least one great leader to please the gods of Valhalla, which in turn has encouraged conquests and exploration to find places to conquer. Many old yachts and fishing boats have been repaired and set to sail again, although they are now nicknamed "longboats" and have the carved heads of dragons nailed onto the front. These new Vikings carry with them great battleaxes which have been fashioned together out of scrap metal (often using primitive electric arc furnances) and a few guns as well. Unlike others, they deliberately eschew firearms in favour of melee weapons due to their simplicity and reliability - especially as ammo and firearms are both hard to procure. This had the effect of often terrifying other populations into submission or even giving up payment in return for not being raided. Eventually Asmund ordered all of his followers to abandon the hinterland and to move to the coasts so as to reclaim their lost heritage as battling seafarers - although it becomes quickly apparent there isn't enough food and resources to go around. As a consequence, he orders a migration of some of his people to the southern tip of Sweden where they establish a new town and terrorize the locals. But Asmund is restless and constantly shaking - he has already ordered scouts to explore the rest of the Baltic sea, and his desire to conquer and convert all to the Norse faith means he could very well be on the move once more.
Turn 2: 2180 to 2185 AD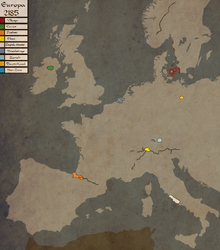 Post link:
https://facepunch.com/showthread.php?t=1506005&p=49878854&viewfull=1#post49878854

Turn quote: If you're going through hell, keep going. - Winston Churchill
Events of the years 2180 to 2185 AD:
-The continent remains bathed in darkness, a land nearly bleached clean of life. From the great hulks sailing through the aether above, the long-dead occupants can see a world in which the lights have been switched off. It is a dead world, black and silent. Occasionally a satellites orbit decays and it begins to tumble back down to the earth whence it came. It tumbles and breaks up into a million pieces before incinerating in the intense heat. The ones that remain in the skies watch over a earth that is slowly but surely changing. Black and grey land is slowly fading into a dirty green speckled over the world. The lines that once denoted railway lines and highways are slowly swallowed up by this green. The world is changing.

Native Hunter - Kingdom of Cavan
Capital: Cavan
Leader: Peter Ó Raghallaigh
-The IRA gangs continue to cause havoc for many, for in 2181 one group of them decided to terrorize a village that had refused to hand over supplies and was under the formal jurisdiction of Cavan. These bandits forced the inhabitants outside at gun and spearpoint, and ordered them all to strip. After this, many of the men were hung from a tree and stabbed while the mayor was forced to drink fuel oil before he too was hung and then set on fire. Several women were taken as sex slaves, before the IRA daubed "Fuck the Orangemen" on one of the houses, which they believed to be the calling card of the old IRA. Upon the news reaching Peter II, he flew into a rage by slamming a mug of nettle tea into the floor and immediately ordered up all of the young and willing men of Cavan to arms in order to avenge this atrocity. Having already made a name for himself as a more physical and confrontational man than his father, he regularly trained together with the his followers in Cavan and thus had won much of their loyalty for his dedication. All eighty seven fighting men in the town rallied under his banner and marched out to find and destroy the IRA menace once and for all. Expeditionary groups were sent out to ask villages and other towns for assistance in locating the IRA gang that had committed this atrocity. A week later, they finally found them.
-Marching down an overgrown roadway, they discovered an old cutting with metal rails half buried in them and an occasional rusted locomotive sitting in the midst of the vegetation. The old pathway showed them to a tunnel where the bandits had made themselves secure, and Peter ordered his men to attack from both ends. Entering the tunnel they fired down from both ends and caused the gang to panic, before showering the interior with bullets and crossbow bolts. Eventually they closed in, switching to spears and even rocks as one man had his skull caved in. The gang was arrested and the slaves freed, with the ringleaders taken back to Cavan where they were beaten savagely and then strangled to death. In order to deter any further incursions, their bodies were hung up at the boundaries of the kingdom draped in orange cloth, while palisades made of wood and rubble were built around frontier villages (Cavan itself is having brick and rubble walls slowly built around it). Impressed by his actions, the villages band together and pledge alligiance to Cavan in return for support against the bandits, and the locals even began to announce "Up the Orangemen" as a kind of greeting to annoy the IRA gangs. Over the next few years, many of these gangs are cleared from the roads and are forced out entirely, allowing for safer travel.
-This new safety and breathing space has allowed for some new changes within Cavan - communications are a little bit more reliable. As it turns out, there are plentiful sheep still around, not to mention a few horses (which were traded for a house in Cavan). Some poorer land has been set aside by the people here to graze sheep on, while the new safety has allowed them to clear extra vegetation to plant some crops on. They practice a form of field rotation that has been encouraged in revent years - mainly by swapping clover, potatoes, and wheat every season in rotation. Some older people are starting to pass on the skills needed to weave new clothing from wool. The old library in Cavan has been designated a "royal library" as now it enjoys political support - Peter demands books to be brought here in return for a new coinage which has been making the rounds. With electrical equipment breaking down and becoming even more worthless, there is a lot of copper spare to use. Consequently, people are stripping wires from houses and are beating them into slugs which have the face of Peter pressed on them. They serve as a kind of money since there is a demand for other things made of copper (in fact most of them disappear as quickly as they appear), but the do make it known to the world that there is a "King Peter". From Carrickfergus, the leader of the "real" IRA (there are four other organisations with that name but this is the "real" real deal) takes note of Peters activities.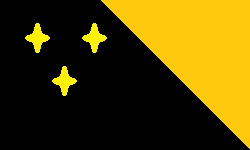 Dr. Critic - Eisen Coalition
Capital: Eisenhollow
Leader: Varn Klausner
-After the expedition up the mountains, Varn brings back a number of pre-war guns and other military equipment, most of it servicable after being recovered from the ice. One body that they tried to recover later fell into a crevasse and remained frozen there until the 57th century at which point it was determined that the individual had suffered from constipation. These archaeologists later determined that Varn later did a circuit of all of the varied miserable towns in the coalition, where he gave speeches to the people there and encouraged the lowlifes to "Get a real hobby and stop rolling in shit". In these speeches he would announce that in order to improve material living conditions, he would give people help to learn skills that would be needed in this new world. A few books were cobbled together in suitable buildings along with some skilled individuals (whose ancestors had worked in traditional crafts) to help with this. This new program is much like old apprenticeships, for in order to make it worthwhile the people being taught have to work as well. It began in Eisenhollow, and within a few years a small number of apprenticeships have been started - mainly for crafts such as carpentry or metallworking. It's small and on an ad hoc basis, but at least it's a start.
-Varn was depressed by the considerable lack of trade throughout the Alps. Even after he reformed the militia system and continued to make the pathways safer there were still very few people. In 2183 a major bridge collapsed and hurried work by the locals allowed them to build a cruder one out of rubble over the old. A few more traders appear from Italy. The three Italian merchants sell some products like cheese and dried fruit in return for scrap metal and tools, before packing up and disappearing for months on end. A donkey (a creature unseen since before the war) was later noticed among them, and eventually they began to talk about a "market" in Milan. A scouting expedition sent along with them confirmed the existence of the market, where the inhabitants proudly reported to have begun using old Roman coins as money (due to their scarcity and difficulty to manufacture). A few deals, and some denarii ends up in Eisenhollow where it impresses Varn. Having heard of the market he ordered a space cleared up and set aside for trading in the middle of the town, where people had to conduct all of their business (the advantage being that officials would watch over and make sure the deals were fair). A few months after it began, there are now a handful of rickety stalls with some tailors and repairmen plying their trade.
-A few more trips up into the mountains revealed some more frozen corpses and the guns, which were pried from their cold, and dead hands. Most of these guns are pretty similar along with the munitions and equipment kits, so Varn ordered all of his militias to begin using the same guns where possible so that they didn't need to carry a multitude of guns and different bullets around. They've also been reorganized, so that militias are now called "Cohorts" and they are lead by "Centurions". Presumably it comes from Varn having found a small Latin dictionary that he read out of boredom and became quite obsessed with. Later on, one of the scouting expeditions ended finding pretty interesting. The old road to Zurich was blocked by rockfalls and tunnel cave-ins, but after some debris was cleared by conscripted workers with wheelbarrows and picks they ended up clearing up an alternate route. Travelling down it, they find a village under the rule of "Zurich" and uncover the existence of an independent polity further down the road. There the inhabitants reveal that they have access to a little trade from Germany and that there may be people willing to head to Eisenhollow to conduct business. Around the same time, the last generator wears out back home and the few electrical lights in the town are extinguished forever.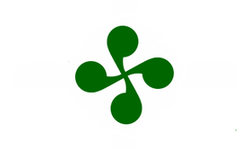 Pezgod1 - Puebno dendes los Pertennése
Capital: Aldikomontax
Leader: Ryenne Leheberstejenekor
-The late 22nd century is a particulary strange time in Europe, especially in what was once the southern parts of the French Republic. There, a group of people are travelling north from the mountains of the Basque region along dusty old roads that once held six lanes of traffic. From the sky there is still a cracked line stretching off into the distance that is pockmarked by trees and the rusted heaps of lorries. The people on this road are led by Ryenne, and they are making for the robed men. They arrive at a great stone building with a few fields and huts around it, and the Abbot comes out to inform the travellers that they are at the Albertian Order of Benjamin. Ryenne asks if they need any help, and the abbot replies that they need a copy of the Principia in Latin by Newton as they were told by a wanderer that he knew of one that existed. Ryenne travels back home, rather frustrated as many libraries have long since fallen into ruin. There are rumours that there are still plentiful libraries in Ireland, but they remain rumours. The monks also report that they sent a brother to the far north with a sacred book, but he was killed by strange heretics - recovery of this book would be extremely beneficial to them. Ryenne instead focused his efforts on finding the military base to the south by outfitting yet another expedition and starting on a journey into the unknown - but he did mention to the monks he would return to consider taking on one or more or their tasks.
-On this expedition they took many precautions, along with a number of hunters and cages. The way south was still marked by many roads which were still in a relatively good condition, even as the bridges collapsed and bandit gangs had to be fought or avoided. A strange cow with two heads was captured along with some sheep, which were taken back home by the rearguard. After spending several weeks on this trip, they came across a village of people addled by a kind of horrible drug made from old fertilizer chemicals. What made the fact worse is that it wasn't too hard to make these drugs, and that the inhabitants made their living by selling it to nearby localities. They were protected by a gang in return for a cut of the drug profits, a gang that frequently terrorized the central plains - this was a world a mere hairs breadth away from true Hobbesian horror. When they found the military base, there was little left of any use. A few military textbooks, tools, some bayonets, a pile of useless gold and silver, and guns without ammo. Reluctantly these were carted back to Aldikomotax, with Ryenne introducing a new law that banned the use of chems. Alcohol was still allowed because it was safer to drink than the water, and the occasional traveller would part with a few things in return for a drink.
-Expeditions continued to travel out of the mountains to scavenge the bare countryside, while others began migrating. The families that had moved were now settling down well, and had fortified their village. A few more families were brought down past this outpost to the Atlantic coast where an abandoned fishing village was taken over and a few nomads wandering around nearby were invited to live. The pier was repaired along with some fishing boats, and within a few months there were fishermen on the seas once more. In the absence of humans, fish populations had boomed in spite of the nuclear devastation - the people here did not go hungry. Another group went south to Zaragoza where with some wheelbarrows and tools, they took building materials from the ruined houses (to the annoyance of the locals) and brought them back to build up a more substantial town. The first bar was built, along with some houses.Some more expeditions went exploring around southern France, revealing the existence of a few villages which on the edge of survival. The inhabitants speak a form of bastardized French, and they tell the Puebno that there are some towns in the great mountains to the east which are still inhabited. As for the only route there, it is blocked by a tribe of cannibals that lack any form of compassion or mercy. Whats more they are heavily armed, and have claimed to have killed and eaten a man who refused to give them his cheese and salami.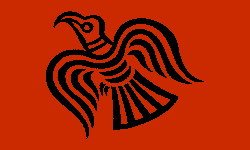 EuSKalduna - Vikingr
Capital: Gate of Valhalla
Leader: Asmund the Mad
-To many people, Asmund is easily one of the greatest men around in living memory. His name is spoken around much of the Baltic, worring those who still remember the old and dead civilization they cling to, and the new nations struggling to pull themselves out of the ashes. His reputation for rape is apparently due to his desire to produce a living heir - a problem considering he is nearly impotent. While one of his friends ended up becoming the ancestor to around four million Europeans in the far future, Asmund has had less luck. One of his wives finally gives him a malformed baby boy, who had the misfortune to be born with stubs for legs, leaving him unable to walk. Born in 2181, the boy is named Bard - although he later gains the nickname of "Ass-rider" when a donkey was given to him so that he may ride it at the age of 3. With an heir and the future of his house secured (for the time being at least), Asmund set out on yet another campaign of expansion - much of it bloody violent. He declares Scandinavia to be the true homeland of all Norse peoples, and thus encourages migration to the "traditional" lands. Although the populations are small and thinly spread, he puts great effort in settling families down in the Southern and Western parts of Sweden, along with parts of the Norwegian coastline and along the Danish shores. Numerous bloody raids also result in the capture of many "heathens" who refuse to submit to the true faith.
-After two years of this, Asmund has already began overexerting himself. There are so few people that many of the attempted settlements end up being failures as the land is either too inhospitable or isolated. The population lives on the edge of subsistence, scratching a living out of scraps and raising a few sickly children. Half of them die before the age of five, and the survivors don't tend to live long either. Danish society is getting younger and more violent - this is most evident in the games that children play. Cuts and bruises led on to broken bones and noses, but this aggressive attitude is looked on favourably, due in part to the Norse religion (even as murders rise steadily). The population rises by maybe 3 percent, a difference barely registered since families are constantly splitting up to move to new farmsteads. While slavery and other forms of forced labour are not new, Asmund was the first to formalise the system for the benefit of these migrating families. Heathens (such as Christians and Atheists) are made thralls, and are put to work on tending sheep and small farms for their masters. Other thralls are allowed to form farming communities deeper inland, where they are left largely in peace save for tribute and sacrifice collection - a practice which the thralls frequently rebel against. The institution of the thrall later begins leading to a crude development of the old Norse class system - something only dimly recognized by those who are still literate.
-Even by this point, Asmunds rule is pretty weak and shallow - he is only recognized as a powerful warlord who can attack any part of the western Baltic he pleases. Virtually all of the villages and homesteads swearing fealty to him are independent in all but name, and tribute collection is on an ad hoc basis. Even his attempts to make tribute collection a regular thing goes poorly due to the fact that his subjects are deeply impoverished. Despite this impoverishment he still needs to uphold and reinforce his legitimacy (and that of the religion), which he does by changing the names of characters in 19th century poetry and claiming it to be ancient sagas. Runestones are also raised in order to generate beneficial "powers". He manages to find enough holotapes and carpenters to help him with the construction of a new generation of boats - termed longships. While inferior to modern fishing vessels, they are relatively easy to build and repair, plus they can be carried overland for short distances. It takes months to make one that can actually sail, and its a bizarre sight among the fleets of little rowboats and yachts that make up his navy. Most travel is simply for the purpose of moving people around in this day - there is virtually no trade and any economic activity on the sea is by fishing. Some metalworking is done here and there, the products of which in turn are sent by boat to Asmunds armouries or to local blacksmiths, but it is on an exceptionally small scale.

Ruski v2.0 - Citystate of Zurich
Capital: Zurich
Leader: Julien Walliser
-More than one Swiss community survived the chaos of the new post-apocalyptic order. To the east and north of Eisen, the city of Zurich managed to cling on as the Swiss state slowly dissolved. The first years saw people first die from radiation, then from violence as refugees and the famine stricken poured into the Swiss nation. Disease set in as the water grew filthy and the hospitals ran out of supplies. All formerly powerful, wealthy, and educated men were rendered helpless in the face of such calamity - they either died with dignity or an agonizingly slow death as starved crowds tore them to shreds or their bodies withered away from the pain of hunger and illness. Years turned into decades and the city was left isolated - the Swiss government continued to ring the telephones until the lines failed, and radioed until there was only the reply of static on both ends. A century has now passed and the airwaves are long dead. Plantlife has returned with a vengence, adapting to the radiation and spreading rapidly with few people around to keep them in check. Zurich was attacked from all sides by wild animals, the advance of a slowly thickening primeval forest, and by bandits and other raiders. It is no surprise that military leaders who could defend Zurich from these outsiders gained in power and importance over the fragments of the existing civilian government. In 2176, the Swiss of Zurich voted to abolish democracy and to inaugurate Julien Walliser as their autocratic ruler.
-Walliser originally came to prominence not because of any particularly great service or deeds, but due to the fact his predecessor mysteriously died in his command tent. Given that he was second in command, the Zurich council immediately appointed him as military governor. After an election confirming his rule, he immediately abolished the civilian government and introduced military appointees as its replacement. Walliser also introduced a series of much-needed reforms that would ultimately turn Zurich and the remnants of Swiss society into a society very much unlike the one which preceded the war. In a speech at a central plaza, Walliser announced the creation of a permament standing military force that all citizens must support in order to receive the benefits of citizenship. These benefits are rather questionable given that the commoners lack most political rights now, and it is only sheer military might that protects them from the horrors of the outside world (yet also keeps them in line). Men of suitable age are conscripted into the army, while citizens are expected to help provision supplies for soliders whenever the time calls for it. In return, the Zurich city has promised its citizens an annual stipend of basic food supplies in order to guard against hunger. Bread, cheese, some dried meat, and beer are among the rations given out. The military officers who rule now have already begun forming themselves into an oligarchy "Strategists" they call themselves - because they read books of strategy,
-Of course there were those that received the reforms rather poorly, citing the long and proud history of democratic participation in Switzerland and the new regime which goes against Swiss values so brazenly and openly. Riots and minor rebellions led by citizens or from some minor villages are soon crushed by the retinues of Walliser, and the food stipend is used to help buy the loyalty of much of the citizenry while denying its advantages to the rebels. Many villages were able to hold out for some years in the minor civil war, but their isolation and hunger eventually led them to surrender. By 2179 the Zurich state had firmly crushed all opposition to its rule, and had now considerably increased the size of its army at the expense of many peoples living standards. Armed with scavenged guns and knowledge of the surrounding lands, scouts have been sent out into the northern hinterlands to follow the meagre remains of roads that a few traders walk along - presumably in order to find what civilization exists to the north. Zurich is a logical endpoint to the trade routes from Germany into Switzerland, after which there are a few pathways further south that few travel along. Some men from "Eisenhollow" arrive and make themselves and their town known before leaving, while later the scouts return from Germany to report a number of villages still existing. What's more, they report that there is a lot of uninhabited (but overgrown) land that could be settled with farmers provided they were well looked after.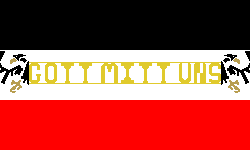 SniperComZero - Empire of Germany (Kaiserreich von Deutschland)
Capital: Berlin
Leader: Kaiser Wilhelm
-Germany lies at the heart of Europe, a beautiful and rich land with many great wonderful contributions to the world, ranging from the destruction of Roman civilization to the holocaust, along with German "comedy". Having once secured domination over Europe in the form of an economic and political union, it was but a temporary gain - for a series of civil wars and nuclear devastation ruined the Germans latest chance to be taken seriously as a powerful nation rather than a collection of primitive savages. As the decades passed by, the smoke cleared to reveal a country regressing back into the primeval state the Romans discovered it in. When Rome provided the neccessary teat for the German leech to suckle from, it was able to gradually develop and prosper. But there is no civilization left, making the surviving Germans rather hard-pressed to revive their stillborn "culture". Many towns survived in addition to a number of varied warlords and their petty statelets, most of which live through a combination of agriculture, pastoralism, and stealing from one other. The warlord who somehow happened to find himself in possession of the ruins of Berlin was a man who declared himself "Kaiser Wilhelm" after his favorite scatologist. With the typically cruel German tendency for violence and self-aggrandizing behaviours, he has declared himself "Emperor of Germany" - something which at least seven other men in Germany contest.
-This vain manchild sent out a number of self-styled diplomats to meet with tribes and villages even more primitive to ask for the most outrageous demands. If they gave up their arms, joined the Kaisers army, sent him supplies, and accepted him as overlord he promised to protect them from bullies like himself. As Germans are weak as individuals or in small groups, the lesser gangs and hamlets were quickly annexed and tricked like the idiots they were. The larger groupings opposed the Kaiser out of jealousy and instead declared war upon him - an unwise decision considering the Kaiser lacked mercy and compassion relative to the typical depraved German. After ordering all of his retinues to bring up arms (most of them scavenged) he conscripted an additional number of young men and compelled his degenerate enemies to give battle outside of Berlin. Meeting in a swamp, he ordered his men to cunningly draw the turds out of their arses into the open where he had laid an attractive looking young boy as a trap. The barbaric savages charged for him, hoping to capture him for their brothel back home, but were instead ambushed by men hiding in the swamp who gutted their bellies with knives and pulled out the entrails. The smell of blood only enraged both sides and caused them to cast aside what little trace of humanity they once possessed. It was only by the Kaisers treacherous dealings that a group of his loyal guards with a local allied tribe (which sold out their friends for thirty pieces of cheese) that victory was secured when he attacked them in the rear (a typically German strategy).
-Berlin still retains a legacy of the prewar past (among many they'd like to forget) in the form of the Berlin wall. Erected to prevent the Germans from infecting the rest of the world, today almost all of it lies in ruins and empty area where it once stood remains a testament to the follies of Slavic engineering. Much of it has been cannibalized by the people to repair various buildings, and the Kaiser himself was powerful enough to order his despondent serfs to repair a number of bridges and pathways in and around Berlin so that he could travel around a bit more easily and impress upon the backward peasants his expertise at engineering. A number of factories in the eastern part of Berlin have also been cannibalized for spare parts - mainly with the intention of rebuilding the so-called "factories" that were rumoured to give the old Germans enough power that they could subjugate all nations of the earth. These efforts are largely a failure as even the Germans lost the ability to manufacture complex machinery. For the most part they can still repair and make a small number of intricate weaponry (such as guns) and tools (such as shovels) in addition to a variety of useless trinkets they like to adorn themselves with. Berlin for the most part resembles a collection of tiny fortified hamlets that distrust one another, dotted about with craft workshops and the occasional barracks cunningly planted next to a livestock barn to help the soldiers relieve themselves. Soldiers practice on whatever patch of land they can find, while the Kaiser holds his court in the ruins of the Brandenburg gate.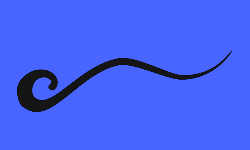 YogiTheWise - Drenkelinge
Capital: Ouddorp
Leader: Klaus Voorhen
-The Dutch have long lived at the mercy of the sea, fighting an endless war that saw a network of dykes and canals slowly emerge from the peat bogs in an attempt to protect the country from inundation. When the Great War with its bombs fell upon the nation the Dutch also lost the war with the sea as vast areas of the country flooded and the survivors drowned or fled to higher ground. A century on a fisherman named Klaus Voorhen lived in the ruins of Ouddorp, a community that lived on the edge of survival as the fearsome seas continued to eat away at the land and threatened to cast aside the works of man. Many of his friends were lost to the sea - but not him. He sought an explanation. An explanation was provided by a vision, out on the sea. The great sea god told him "I bestow unto you my favour so that you do not drown. Now you must bring forth your strong brethren to fish now and their larders shall be stocked full with the bounty of the seas". Although his fellows thought him crazed and the local communities denounced his ramblings he used his charisma and experience to convince the village to fish out in the midst of a great storm - the same storm which washed over England and wiped out a nascent state in the ruins of London. They brought back a great catch and realised that Klaus was truly gifted - perhaps even his tales of the sea god true. A new religion was born, and a new nation was to sail upon the high seas. A new era had begun.
-Christianity (the particularly loathesome kind) remains popular among the Dutch, and some practices made their way into his new religion. Initiates to this new faith must undergo a form of baptism where they are half drowned by being dunked in the sea until they come up gasping for air. Young people generally receive it around the age of 16. As the sea god favours only the strong, it is natural that some suffer immensely from this trial and often pass out or drown during the process. Klaus subsequently began to slowly gather followers to his new cult, one that was so determined it beat off local attempts by what remained of any local authorities to contain the menace thus created. Gaining in power and strength they solidified their position in the town and reached out to a number of villages which were brought under the yoke and made subservient to the sea god. A number of yachts, fishing boats, and old barques were repaired and used as vessels for the fanatics to sail upon to destinations suspected to hold booty. Villages were ransacked, women were captured and brought back as slaves, and the violently expansionist statelet began to grow in power and prestige. By the 2180s it has secured control over a number of island towns and villages in addition to lesser settlements on the banks of rivers or the coastline. Klaus himself has already begun making some changes so that his new society has a bit more permamency to it.
-These changes were mainly conducted on an ad hoc basis, as has been the case in most other postwar societies struggling to adapt prewar institutions to the grim post-apocalyptic world. The people that descend from the Dutch lead a pretty miserable existence that is copied by many others over europe. Although they fish predominantly, there is some farming too along with a number of petty crafts and trade. Most of them live on the edge of hunger and have little time for the refinements of civilization - something that gave them a dimmer memory of the past and the loss of the skepticism and rationalism that obstentibly ruled prewar Europe. Now Klaus is the supreme religious leader of them all, with the position of prophet at the top, and a number of head priests to act as his council (their numbers fluctuate randomly). The councilmen are collectively responsible for day to day affairs and represent the numerous lesser priests who live throughout the domains of Klaus. Some of them actively preach throughout the Netherlands where they set up shop and attempt to convince people of the merits of this new religion. Cults are aplenty in this individualistic nation, but the Sea god exacts the attention of everybody who lives by the water and in fear of the dreaded sea raiders. To avoid their raids many communities adopt the religion with much less enthusiasm than the original adherents to it do, keeping up basic appearances while often secretly continuing private practices. An outsider to the area was spotted by one particularly zealous priest who noticed he was carrying a strange book about the infidel christen god. He was killed when he refused to worship the sea god, but an unknown stranger buried his body and left a note with strange backwards writing on the grave.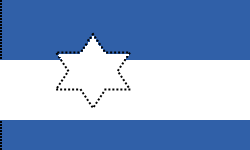 cpt.armadillo - New Zion
Capital: Kedesh
Leader: Aaron of Gdańsk
-The Jews were much reduced in numbers by the bombs, and the struggles of the past century has led many to simply fade away into the background radiation - losing their identity and intermingling with the new societies forming in the wasteland that was once Europe. A group of them managed to band together out of desperation after a wandering jew convinced many of them to join him, with the veterans of the sparse trade caravans joining them over the years. Although he later vanished, his memory remains strong as this tribe continues to find a new Zion to call home. Until recently they had settled within the ruins of Gdańsk, once a major trading port on the Baltic. Today it is but a ruin, and when a group of raiders attacked their home in the spring of 2179 the Jews were forced to flee for safety as the bandits and other gangs cannibalized what was left of the skeleton city. Moving north, they eventually come across a factory and clean it up as best as they can. It is fortified into a kind of central stronghold which is occupied for part of the year while the inhabitants keep to a small area around the factory where they grow crops, pick away in the ruins, rear some sickly and small livestock, and occasionally gather a number of varied resources.
-The factory is renamed "Kedesh", replacing the original name of "Nuka Cola overseas bottling plant, Poland". Ruling over the roughly two hundred Jews is Aaron of Gdańsk, the brother of the former ruler of the New Zionese. He is an autocrat in every sense of the word, strictly enforcing adherence to Jewish religious law and maintaining a highly corrupt nepotistic oligarchy consisting largely of his extended family. Through his efforts (and that of his predecessors) this family has grown to the point that it makes up a majority of the group. A few dozen others comprise the remaining inhabitants of the area, their numbers supplemented by the occasional stranger that wanders in asking to join them. Unlike the Jews of the past, the New Zionists are fiercely evangelical and strive to convert anyone they come across. Of course those outside of the family receive less benefits regardless of their piety, and so they live in about four sizable camps within a few hours travel of the factory. Most of them provide food and support to the factory on the condition they can flee there when raiders threaten, while a small number of craftsmen in the facilities support a minor industry in petty tools and ornaments needed by everybody (ranging from spoons to combs).
-These camps are largely kept safe from outside intrusion (most of the time anyways) by regular patrols of heavily armed guards from the factory, who travel frequently and ensure that wild animals and bandits are shot as soon as they are sighted. These patrols also help keep the pathways open for the small number of traders that come and go from the factory - usually one or two comes every month to greet the local artisans and to exchange a number of goods. The last one to visit took with him a number of needles, fishhooks, and other little tools carved from bone - already the place is gaining a reputation for master carvers as many of the ancestors of the New Zionese used to be involved in such trades. Aaron has already used some of this meagre wealth to outfit the factory with a number of comfortable rooms for himself and what he terms "bureacrats" - people who manage most of the day-to-day affairs on his behalf while he dedicates himself to other more important tasks. The purpose of these are unclear, but he takes full control over the scouting parties and orders them to varied areas to search for scavenged materials (others to look for settlements) they return reporting no success or otherwise vanish entirely - something that makes the people rather worried. No other groups seem to be contactable, and given that Aarons brother was killed in a gang attack he can only assume the worst. While they do know of other peoples, they live either as tiny hamlets, or in tribes and gangs that roam about. It is a quiet world, one without the sounds of laughter or the singing of birds.
Turn 3: 2185 to 2190 AD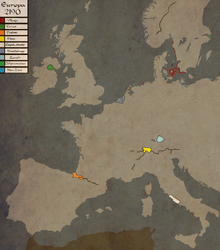 Post link:
https://facepunch.com/showthread.php?t=1506005&p=50005484&viewfull=1#post50005484

Turn quote: As soon as you know an H-Bomb is on the way, run out and paint your windows with a mixture of whitewash and curdled milk to deflect dangerous rays. Soak your curtains and upholstery with a solution of borax and starch to prevent fire. -Lecturer in Civil Defence, Reynolds News.
Events of the years 2185 to 2190 AD:
-A steady expansion of two fearsome warrior societies on the northern shores of Europe has caused problems. Squeezed hard, the numerous settlements and tribes that suffer from these savage raiders have taken to increasingly desperate measures. In Germany, Denmark, and Sweden especially, many begin migrating inland in order to avoid the ravages of the reformed pagans. Pope Paul 14th declared that they now pose the greatest threat to Christendom as they relentlessly butcher all those deemed "heretics" before them and seek to expand aggressively, obliterating all in their path. Although the crisis has yet to make itself felt outside of the North Sea, news has spread through the fragmentary dirt tracks crisscrossing the empty continent. However, little but whispers and small trinkets pass over it. In these days few risk a long journey, and nobody can aid those plagued by these warbands. The cries of the victims simply fade away into the wind.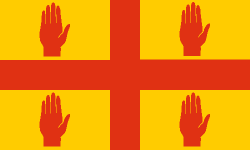 Native Hunter - Kingdom of Cavan
Capital: Cavan
Leader: Peter Ó Raghallaigh
-Post-nuclear devastation is giving way to a new order. Slowly but surely, pieces of rubble or bits of scrap here and there are cleared away. A marketplace was established for the first time in Cavan in these years, a space set aside for where people can gather together to barter and hawk all manner of goods to one another. A few wheelbarrows full of potatoes or a table with sheets of woollen cloth on it speaks volumes of the produce of this new civilization. Immeasurably impoverished and reduced to such conditions, it is no surprise that most people are sliding into a subsistence lifestyle that had once been banished many years before the war. People continue to shrink, the old develop cataracts and die. But as old people die, more and more young are borne each year – even if they die from disease. Their increasing numbers continue to make society younger, more violent, more impulsive and vibrant. A typhus outbreak killed many of Peters friends and close family, leading him to realise how mortal he truly was. He thus organised an expedition to Scotland where he brought with him his personal retinue (of about fifty) to the country in order to help find himself a suitable wife. They sailed up the Clyde past shacks and huts before landing and heading inland towards Stirling – where much of the productive farmland was reverting into swampland. The town of Stirling itself had survived as an island in the midst of these wetlands, where the remnants of what was once Stirling council had declared itself an independent nation and subsisted by collecting "squeeze" from all travellers heading in or out of the Highlands. Agreeing to a meeting, the council presented a girl with a fiery heart and hair. A marriage was agreed upon in return for an annual trade caravan between the two polities, and thus a new era began.
-Peter had been made well aware of the dangers of IRA gangs on his travels, which is why he began to reorganise the militias from a ramshackle force into something more permanent this time. Having heard from monks of "Cohorts" in Switzerland, Peter borrowed the idea by dividing the armed forces of Cavan into Cohorts of fifty men apiece. Guns and their ammo get harder to come by as bandits and militias shoot off many thousands of rounds. Already rare, the recent conflicts has resulted in such a depletion that you are more likely to see crude guns made from pipes than the real thing. Peter himself was forced to scavenge a number of guns for his expedition to Scotland, and in order to safeguard the future strength of his forces he ordered that all children should endear to use the bow and arrow from an early age. Many Cavanites already do so, as a well-placed arrow can bring down a rabbit for a little extra food. As wild animals recover in numbers, this only becomes more common – especially since feral dogs have come to fill in the niche that extinct wolves left. People endear to control their numbers as now they need to keep the small number of horses and sheep safe – they are valuable. So valuable that the wall built around Cavan has a number of barns built nearby it for the protection of livestock. Many smaller villages have basic wooden fence palisades – only enough to deter a thief or to stop a sheep wandering. The Cohorts often do regular patrols along what they think are roads, or alongside rivers and fields to help keep down the number of feral beasts and raiding parties. A few villages that were already pretty friendly ended up slowly forming cohorts of their own and declaring loyalty to King Peter. A thin line of them slowly builds up towards Dundalk where finally in 2189 the town council swears fealty to Peter in return for the right to administer itself. With this the Kingdom finally had reliable access to the seas for the first time – the first trade caravan from Stirling arrived in this manner. The official "court scribe" of Cavan even began recording down these important events too, although he added a lot of circumstantial detail while neglecting information that could have proven useful to future historians.
-Many villages have been offered gifts as part of diplomacy in order to draw them in, often leading to many holding out in the expectation of bigger gifts. Another problem is that all this signalling has aroused the attention of many other groups in Ireland. The IRA of Carrickfergus discovered that one village was receiving such attention that they sent over a group to ambush a representative of Peter. Looting his possessions and beating him senseless, they extracted from him the name of the village he had been visitingand threatened to be much worse next time if Peter did not leave from Dundalk. On arrival they held the inhabitants to gunpoint and looted it thoroughly before leaving in an organized fashion (a process they repeat several times, even killing a few people in the process). The entire village decided at that point to leave for Cavan and petition Peter for land, having turned up at his doorstep in the fall of 2189 with a growing number of people, angry that the cohorts had failed to stop the IRA. Another headache for the nascent Kingdom is the fact that contact with the continent (and thus the Holy See) is unreliable and infrequent. Monks are usually the only ones to brave the crossing, although a few adventurous servants of his also travel out to look for all manner of curiosities. They are particularly interested in recovering books (one who was in Oxford happened to find a copy of the Principia in Latin) and bringing them back home. The monks usually end up making copies out of vellum for the more damaged books, along with a number of illustrated manuscripts. One monk spent some time creating a beautiful illuminated manuscript of both the Koran and of The God Delusion. The same copper slugs used as a kind of money back home are used to help convince people to part over the books that frankly they have no use for. While technical manuals are sometimes only handed over after the monk makes a copy of it, a lot of cultural and historical books are handed over for free. Trickling through France, Britain, and the Netherlands, the monks retrieve an increasing number of philosophical, scientific, and religious texts in large number of languages in addition to grammar books and dictionaries.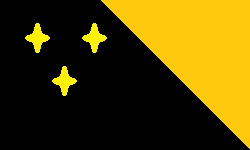 Dr. Critic - Eisen Coalition
Capital: Eisenhollow
Leader: Varn Klausner
-When the bombs fell, they not only bleached the earth of life, but destroyed the ozone layer so that the suns harmful rays would ensure that no phoenix would return from the ashes. For many years, the Swiss in Eisenhollow have worn cloaks and hoods in addition to goggles in order to block out the harmful UV radiation – but now something is changing. Extreme sunburn cases are slowly dropping off, and people don't seem to be dying as often from skin cancers. This has yet to make itself apparent, as Varn Klausner is infuriated by the constant manpower shortages. To resolve the problem he bans execution and instead introduced forced labour as a punishment for crimes. If you do the crime, you ought to do the time. Many criminals are forced to work on clearing up rubbish or working in undesirable jobs (like leatherworking), while the lesser criminals are put into indentured servitude under various artisans and traders. Varn is especially keen to revive what is essentially a dead economy that exists in a state of subsistence, so he tries to read every scrap of information he can find on how people got wealthy before the war. One pamphlet mentions the existence of a "casino" in Monaco, a ruined coastal city to the southwest on the coast. Varn decides to emulate their example by setting up one of them in Eisenhollow in collaboration with the three bartenders in the town and a merchant. Being the only casino in post-nuclear Europe, it soon becomes somewhat of a novelty in the region and soon the number of individual merchants visiting Eisenhollow every year rises to eight, often several times a year. Gambling becomes popular again, and a few new games are invented too. Traders from Zurich begin to visit regularly too, and they are soon followed by a delegation from General Walliser, who wishes to establish formal relations. He awaits a reply.
-Two decades have passed since Varn took over Eisenhollow, and he has aged well despite having been around on the planet for nearly sixty years. Under his shrewd and capable leadership the Eisen coalition is actually starting to resemble a little beacon of civilization. People are migrating to live under his just rule (and to share in some of the prosperity), while a number of outlying villages are slowly drawn into the trading networks. This wealth has reputedly drawn the attention of less likable characters, for raiders and bandits have increased the frequency of their attacks. Those that are captured often reveal that they originate from down south in the Po valley of Italy. It is already well known that a fairly substantial town exists on the site of former Milan (and indeed, claims to be the successor to it), so it is thought responsible for the attacks. Several scouts to the area report that Milan is headed by a powerful merchant family that manages trade caravans throughout the valley, and that the town lacks any substantial form of fortification or even a standing army. It instead hires raiders cum mercenaries to do the work of protecting these caravans and pressing their interests. Competition is intense between them, and many mercenary groups often attack one another so as to secure profitable contracts. Others band together as tiny private armies and make attempts on other towns, hence much of the country resembles what one may call "anarcho-capitalism". Milan is the wealthiest and most powerful of these regional towns, having also secured a monopoly upon trade into Switzerland with Eisenhollow. These mercenaries are loyal only to money, and the lack of money (or even the perception of it) can cause them to switch sides in an instant.
-Much like these mercenaries, Varn has a similar background – but he now runs a tiny polity in the Alps and he (ostensibly) has the best interests of his subjects in mind. The poor state of his own forces in comparison to the Italians. Indeed, a report from his scouts indicated that many were starting to even call themselves "free companies" or "Condottieri" and were slowly expanding as an institution throughout Italy as bandits and raiders found more efficient methods of becoming leeches. Varn began his efforts to fix his army by traveling around the coalition to personally oversee cohort training regimes. A few ineffective officers were replaced and shifted around, while he would watch drill practice and show his men how to clean guns or to use a polearm. No factories manufacture bullets anymore, and so its getting harder to rely on firearms. Although Varn has tasked a number of craftsmen with procuring new munitions for his men, they are only able to produce a tiny number of new munitions a year (and even then they are crude shells made from salvaged materials). Some men are starting to carry what resembles shotguns, which are about the only things that can be maintained and munitions procured for in these times. Other weaponry and armour are gaining in importance as time drags on, such as poleaxes (often made from brooms with bayonets on them, or axes attached to pipes) and chunks of metal hammered into crude helmets and breastplates. Officers have taken to the custom of the Condottieri by wielding rapiers on their belts. Slowly but surely, a standardized selection of equipment and training programs are taking shape. This comes not a moment too soon, for the Italians have been conducting attacks on outlying villages and trade caravans of the coalition after the Milanese refused to hire them.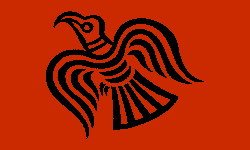 EuSKalduna - Vikingr
Capital: Gate of Valhalla
Leader: Asmund the Mad
-Like many others in this world, Asmund is but a mere mortal. Whereas scientists in the past dived into the genome to pick away at natures secrets, today there is no such ability available. Diseases once easily cured now wreak their debilitating effects upon those powerless to harness nature to their own ends. His brain commands over a body that is falling to pieces as the nerves go haywire and cause him to fidget and spasm uncontrollably. The cones in his eyes slowly die, the colours of the world pass from his vision, while the teeth in his jaw slowly wear down. This most powerful religious figure writes a note to be read by his heir upon passing from the world – a world he commands near control over. A great horde of the most loyal warriors have been gathered together and sent out to raid what was once Western Germany. The miserable settlements are forced to give up their possessions and lives to these conquerors, with a few sacrifices to complete the trip. Most coastal villages have hemorrhaged hundreds (if not thousands) of people in the form of slaves to these rapacious Danes, often the slaves being put to work on grinding grain, cutting grass, or rearing the children of true believers. Asmunds domains continue to expand throughout the western Baltic upon the backs of the oppressed, and soon the north sea in addition. They even hit a town ruled by a man similar to Asmund and bring back with them a little silver cross taken from a man they sacrificed there, reputed to contain magical powers and to confer the ability to withstand extreme pain. The success of the raid leads them to begin a practice of "constant raiding" of the coasts of Germany and the Netherlands, where ships of exhausted warriors are immediately replaced by fresh ones ready to follow up on them.
-But the bloated leech has grown far too fat. This is an impoverished world on the edge of subsistence, not a rich one. The expansion of raiding has caused many peoples on the coasts to begin moving a few kilometres more inland, and to erect towers so as to keep a watch out for the raiders. The coasts are increasingly deserted in places, while other parts have turned into heavily fortified settlements. Many people have taken to simply growing their food outside of a stronghouse and then riding to hide inside. The raiders will come along and then find it hard to get in, also not to mention that many groups are starting to band together out of visceral hatred for the northmen. In one instance, half of the raiding fleet (sailing near to Friesland) is suddenly set upon by a Drenkelinge ambush. Although the Drenkelinge are similarly hated, they were tipped off by a community who were forced to move to make way for a Vikingr settlement in Friesland. The entire expedition was slaughtered and butchered mercilessly, with the heads of all the warriors removed from their bodies and hoisted upon pikes which were planted along the shores of the seas. In addition, many separate communities are now switching to raiding and are attacking isolated or vulnerable Vikingr settlements. The escalation of raiding and tribal warfare spreads like a tumor throughout Northern Europe, soon afflicting areas as far away as England and Latvia. The settlement in Friesland manages to slowly grow in spite of these difficulties, having acquired an economic importance of some kind. The inhabitants were originally scrapworkers and scavengers, and having been enslaved and put to work they have produced a number of interesting tools and weapons much in demand among the Danes. Crude battleaxes, ploughs, helmets, shovels, picks, and hammers trickle out from the town on boats throughout areas controlled by the Vikingr. Although they are fearsome raiders they have produced a (relatively) safe area for trade between settlements under their nominal control, something exceptionally rare in these days.
-Although half of the fleet has been destroyed (the so-called Chainsaw), the other half continues rather productive work of raiding areas not yet touched. Despite the increased difficulties they have improved their techniques and leadership abilities at the same time. It is customary to sacrifice a slave or two as good luck before a battle, while raiding parties have become subject to some kind of loose authority. Asmund delegates authority to trusted individuals, who in turn build up a crude organizational structure that manages what passes for a military force in post-nuclear Denmark. Due to the fact that the heathens have abandoned the coastlines (especially in Sweden where no effective response to the raiders has yet formed due to the tiny population), most families and their resettled slaves are opting to move to Sweden where they take up farming, fishing, and raising sheep. Denmarks population stays mostly stable at this time, but there has been little to no success in Germany or to the west where raids have escalated and endemic conflict wipe out any material gains. Some settlements have even had to be abandoned, with the center of gravity slowly moving towards the western and southern coasts of Sweden, especially after a forestry homestead in Norway has the inhabitants mysteriously vanish. Malmo is refounded as a fishing village that also exports reworked iron tools and weaponry, while most other villages process timber or wool. Most of these new farmsteads are still in a pretty wretched condition, and tend to be pretty small. Compared to five year ago, most people don't even seem to be aware that anything (if at all) has undergone any improvement.

Ruski v2.0 - Citystate of Zurich
Capital: Zurich
Leader: Julien Walliser
-The Zurich citystate has been expanding north, along roads into a desolate Germany still filled with many old works of man. Along this road came an old man carrying a bag full of old books that he graciously donated to the mayor of one of the newest settlements of Zurich, remarking "It was difficult saving these" before he mysteriously vanished once more into the wilderness. But it may not be a wilderness forever. Here and there many settlements continue to hang on in spite of the dangers and difficulties of life in this new world. The Zurich state is broadly composed of Germans for the most part – and so it would make sense that many of the new additions to the nation are in German areas. Many people ended up making their homes in what were once castles, early modern star forts, or even bunkers from one of the numerous world wars that afflicted the nation. With growing influence and some new families seeking some lands to live in, Zurich began to occupy and repair a number of old castles and forts in addition to clearing up pathways so as to permit access back to the capital. Farmers are sent along with what may be charitably called militia garrisons – wielding guns, crossbows, and pikes and preferring to hole themselves up behind thick walls rather than taking the fight to the bandits and other ruffians who roam the countryside. Other problems seem to come from the small number of migrants streaming down south seeking some kind of protection, claiming to be harassed by Danes and causing tensions as a result due to the fact that you must be a citizen to own the best land (usually only obtained by military service).
-General Walliser has problems other than "vikings" to deal with, as his little autocracy lurches from crisis to crisis. The coup and imposition of authoritarian rule has been followed up by an attempt to develop a form of administration based upon the strategists. As the democratic factions continue to lose ground (especially in Zurich proper), the strategists become confident enough to begin a public campaign to drive out those opposing military rule. Propaganda campaigns are made with the intention of isolating particular leaders and demonizing those who cannot be directly attacked due to their cowardly behavior of running away. The strategists eventually form a "Bureau of civilian matters", which ends up constituting the first iteration of civilian administration in postwar Zurich. It has been largely tasked with the resettlement of migrants and the development of towns in addition to demonizing leftists. The migrants from Northern Germany are resettled within varied abandoned castles and forts, while existing villages to the north are brought under Wallisers protection in return for supplies to support their armed forces. The expansion of the nascent state has been a boon to traders, especially as regular patrols by militias has brought some security to the area. By the end of the decade, there are now merchants traveling from the north down south past Zurich to Eisenhollow and onwards into Italy. A delegation was sent to Eisenhollow (Once misheard as Eyes and Harrow) to tell the Swiss that there did indeed exist another country nearby.
-This delegation informed the Swiss of the numerous exploits of Walliser (which had been told to many commoners in order to impress them). These include him having slain a mutant beast with his bare hands, and that he singlehandedly saved Zurich. He is also said to go hunting regularly with his soldiers, although he leaves plenty of time for the stewardship of his country (having deemed hunting to be not as important). Walliser also left a personal message of "See what the fucks are up to" to be sent to Eisenhollow. The delegation was sent in the spring of 2190, so it has taken some time for a reply. In the meantime, he still has to contend with the occasional rebellious democrat village in addition to the migrants from the north who are angry that they have been denied the right to citizenship. Bandits and ruffians continue to plague trade routes and the more isolated villages (especially in the north), while tax collection and the crude administration are barely capable of supporting any kind of large army. This is worrisome considering that the mysterious stranger (nicknamed Nowhere Man) who gifted the strange books to one of the few libraries in the country left a note in a script with blocky letters to be read to Walliser. It is translated by a traveling monk who was educated in Rome, who tells Walliser that it warns of a great evil to the north that could threaten the very existence of Zurich if not acted upon. Other details are lacking as to what the exact nature of the evil is, but it has become a cause for concern.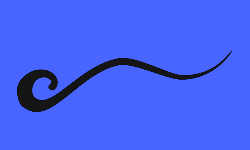 YogiTheWise - Drenkelinge
Capital: Ouddorp
Leader: Klaus Voorhen
-Broken up into many tiny pieces, the pot of humanity has been reduced to an unrecognizable form of but a few remains. One day, some of these little bits of clay descended upon another scrap that remained of humanity. The Vikingr sailed upon the high seas when they saw before them the cobbled together shacks of the town of Ouddorp in the distance. Quietly they sneaked around through the marshy ponds and rivers, surrounding the small town and concealing themselves until the last moment. It was a Tuesday morning, and the people here were offering their prayers to a god not too dissimilar from that worshiped by the predators lurking nearby. The alarm was given far too late for any kind of substantial effort to be made to protect the town, for most of the fighting men were out conducting similar raids on other similar remnants of the human race. The invaders swept through the ruins of a civilization long dead, butchering its inheritors and stealing what little was left. It was over quickly, for such is the nature of cowards that hit and run attacks on undefended settlements run the risk of the local militias converging on the location to exact a most bloody revenge. The Vikingr did have time enough to torture one man who they had caught saving others – at least five women had gotten away from the rapists unscathed. It was a man in a hooded robe carrying a bag filled with books – useless ones about grammar, history, and... a heretical religion? He was hoisted up upon a telephone pole and his legs were broken, and a silver crucifix taken from him. The man did not cry out in pain, but steadily spoke out the lines of a language long dead and then he declared that he had forgiven his torturers. This infuriated them so much that they wasted much time in searching for oil to douse him with, for they next set him alight and watched as he quietly burned away to cinders. His bags were discovered missing, and the raiders quickly left, with the smell of burnt blood hanging thickly over Ouddorp.
-Klaus returned to a ruined town – but it was already like that. There are more important things such as the people inside those ruins. Enraged, he ordered search parties sent out to find those responsible and to bring them to justice. The experience of being raided only invigorated them, and soon the whole coast of the Netherlands was in the grip of being pummeled by the twin theocracies of Asmund and Klaus. But they run out of loot quickly, and so Klaus took the next logical step of simply taking over and forcibly resettling the people in new areas so as to rule over them. New settlements cropped up, and in the spring of 2189 they captured several Vikingr ships with their inhabitants freshly exhausted from rape and plunder. They were brutally murdered or turned into slaves, and in the newer settlements under the ostensible protection of Klaus the inhabitants would erect a pole with the head of the offending Dane nailed to it as a warning to future raiders. The society they live under is quickly changing as the scope and scale of raids increase and intensify – many individual groups along the coastlines are being spurred into becoming raiders themselves. Under the blanket of fear, murder, and theft, a new civilization slowly emerges from the deep waters of the North Sea. The radiation is now passing, and the sharks swim up from the deep clean currents to feed.
-This new world is being built by the men who in a prior age would have been arrested or send to a mental asylum – Klaus included. As high priest, he continues to grab power for himself through a mixture of terror and charisma. But this is no basis for a system of stable government, and so in the event that he must head to the Bottomless Sea for the last time, he has outlined a line of succession whereupon his death then the senior priests vote on the replacement (although he is already grooming a young boy to replace him). He now feels confident enough to declare a number of laws which have combined religious and secular weight behind them. The old christian ten commandments have already been plagiarized for rules such as those for theft and murder, while disputes must be settled in a trial by combat (or by decision of a priest). They are largely enforced by the zealous warriors who declare their loyalty to Klaus – true believers who resemble the brownshirts of old. Young and violent, narrowminded and eager, they help to hammer communities into following the one true faith with sincerity as opposed to reluctance. While in the past these settlements would often ignore these young men (and often trick or beat them back in localized rebellions), these warriors now have the advantages of experience and leadership. A few military bases were picked at for some guns and bullets while some old fishing boats were pulled out of some old warehouses and patched back together. The tribal warbands are slowly pulled together and are given some real commanders for the first time. These commanders are subject to little authority, and so have free reign to loot and plunder wherever they please. For those that fear them, life gets harder.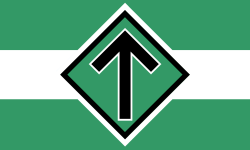 robinkooli - Pohjosmainen Unioni (Nordic Union)
Capital: Tukholma
Leader: Kustaa Urho Suomalainen
-After the war the tenacious Finns managed to cling on (mainly because they already lived in an inhospitable landscape under constant threat from the Slavs), but in recent years some of them have taken to migration after their numbers have grown and the empty expanse of Scandinavia to the west seemed quite attractive. Kustaa Urho Suomalainen was a charismatic man loved by all for his ability to inspire those beneath him and for his numerous exploits (such as having slain a great white bear). In the year 2185 he declared to his followers a promise to take them to Lintukoto after having seen a particularly auspicious bird fly in the direction of this supposed land. Taking with him a great number of many hundreds of loyal followers, they sailed upon salvaged boats towards Sweden and established the town of Tukholma on the ruins of the former Swedish capital. Kustaa is a fellow who is dedicated to the ideal of building a powerful unified Nordic Empire led by Finns and hoping to reunite the Scandinavian Norse and Finns under one banner as it was once in the mists of ancient history. These Finns believe themselves to be the master race and above all others (they slaughtered a small tribe descended from Somalians nearby to Tukholma). Many of them also hold beliefs about a restoration of a monarchical system of government, although Kustaa has no plans about this anytime soon.
-Their expansions were brought to a halt after an untimely massacre of some of the new Finnish settlers in Sweden – ironically by those claiming to be "Vikings". Due to Asmunds adventures out west, some groups in Sweden have taken to bastardizing his beliefs and have gone out raiding whoever they feel like fucking up that day. In this particular case, they attacked the Finnish settlement of Remmi on the former site of Trosa and killed about twenty persons. As a result Kustaa decided to put an end to expansion and to focus primarily on the immediate area around Tukholma where a small fortified town has grown up. Due to the postglacial rebound they have had to build an entirely new settlement on a rock close by to the water as the old docks of Stockholm are now too far from the water to make any use of. Made from scrap and girded with a wooden palisade, it is not too uncomfortable or unsafe (unlike many other locations) and cannot be easily attacked by raiding parties. A few more boats of migrants continue to trickle down here from Finland, although Kustaa has placed such severe restrictions on migration that these new migrants can only come if he grants them permission to settle here. For the most part, the people in this new home continue much the same life they had in Finland as they grow some crops, rear pigs, and enjoy listening to the elders recite passages from the Kalevala. Outside of this smoky little outpost on the shores of the Baltic, a group of monks from the nearby monastery seek to make peace with the new arrivals by sending a young man who happened to be Finnish from among their number. Sampsa Pellervoinen is noted among the monks for having a good knowledge of agriculture, and he offers Kustaa assistance in helping to establish farms and to improve fertility and to plant trees in return that the monastery be given protection from what he calls "Fallout monsters" that have come from the far west in Norway.
Turn 4: 2190 to 2195 AD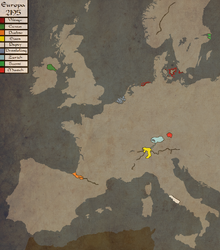 Post link:
https://facepunch.com/showthread.php?t=1506005&p=50107343&viewfull=1#post50107343

Turn quote: The Bible tells us to love our neighbors, and also to love our enemies; probably because they are generally the same people. - G.K. Chesterton
Events of the years 2190 to 2195 AD:
-A kind of great migration begins to slowly take shape as the last decade of the century begins to pass by. Between them, the Vikingr and Drenkelings have burnt and hacked their way through much of northern Europe (especially Scandinavia) to the point that many peoples are now fleeing south – although oddly they continue to move even after news of the Vikingr migration to Friesland and the end of their activities in the Baltic becomes common knowledge. Most of the migrants happen to be Norwegian or Swedish in origin, often formerly subjects of Asmund the mad. Numbering in their thousands they have come to Germany, Poland, and the Low countries where they fight with the natives for control of the land. In consequence, the Jews of Gdansk melt back into the wilderness whence they came, always wandering in search of a home. Many Germans meanwhile move south or west, often occupying formerly abandoned lands. Already these movements have produced such a flurry of news and excitement that the Church now manages a permanent network of messengers so as to keep abreast of any new developments. As peoples move, this causes trouble – something the Church would do very well to avoid. To mark out areas that are a "No-Go" for travel on the map, they paint it black.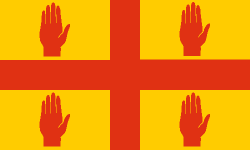 Native Hunter - Kingdom of Cavan
Capital: Cavan
Leader: Peter Ó Raghallaigh
-The years drag on, and Peters once youthful appearance begins to diminish too soon under the strain of governance and environmental radiation. Now commanding a substantially bigger kingdom, he has seen off many threats thus far – but the latest may be the biggest one yet. Recently a great multitude of villages and towns had been inspired to throw off their oppressors by banding together and fighting off IRA bands, the result of which has been a rapid loss of influence over these past twenty years. The charismatic leader of the Carrickfergus branch, Sean O Conaill managed to gather together the disparate forces of the IRA for perhaps the first time in over a century. He convinced them that unless something was done soon, they would risk extinction and giving up all that they had fought for in order to secure a free Republican Ireland, with the threat of monarchism marching upon their doorstep. Leading them altogether, he led an assault on the town of Dundalk – which in recent years was the site of frantic fortification efforts by Cavan in order to defend it from the ravages of roaming bandits. But Peter did not act quickly or decisively enough to save the town, for in 2192 a great army descended upon it and laid it to siege. The IRA fought with spears and even an old RPG that had been recovered, slowly picking away at a corner of the towns defenses and eventually breaking in. They raised the old Irish flag and played a radio message to every part of the country in range of the transmitters that the tyranny of the monarchists was soon to be at an end.
-Like the rest of Europe, these small squabbles among petty polities looked like purely internal affairs with little chance of being impacted by some sort of unforeseen external event. But the week after the loss of Dundalk, a delegation asked to see the King of Cavan. Speaking a bizarre alien language, they had brought a monk who who fluent in Latin in order to communicate between the two (without him, no progress would have been made). Apparently the Suomi of the Baltic are seeking an alliance with any group of people that weren't Vikingr raiders (their exploits have become infamous all over Europe). They are also interested in trade, having brought a number of trinkets which were graciously accepted (a horse was gifted in return, their numbers having grown somewhat) by Peter. Although unwilling to support an alliance yet, he asked to retain one of their number so that their language may be studied by monks of the Albertian Order of Banbanus and written down for posterity (a man called Seppo chose to stay). Around the same time, the Finns were asked to send out a message to Stirling on their way back home (the IRA controlled many of the routes and the Finns were the only ones granted free passage). Upon arrival, they informed the Scots of the trouble that Cavan lay in and asked to send mercenaries in assistance. The Stirling Council agreed to send several hundred Gallowglasses, and a few weeks later a sizable army had been assembled in Cavan after the Kings call for militias and retinues had been answered.
-Organized once more, Peter manages to hold off the IRA from Dundalk at a series of wooden forts along the road to Dundalk (itself recently cleared of debris and with new signposts). Over several weeks, raids on villages led to many people fleeing west into the Kingdom and pressure upon the food supplies, while others threw in their lot with the IRA. In 2193, Peter marched with a massive army of fifteen hundred (composed largely of Irish and Scots, with a few English) which snuck through some marshy bogs around several forts held by the IRA. But caught close to Dundalk, they were forced to give battle in a boggy forest. It was an unusual battle that saw the use of vicious hand-to-hand combat after most of the bullets were spent. But the battle would have been lost if not for a curious event, when Seppo was seen riding forth on a hobby horse with a gang of monks. Four of those horses were dragging an old field gun, which was quickly setup outside of Dundalk and fired upon the town wall – their mobility surprising even the IRA (horses had not been seen in battle for many years). After the wall crumbled, a group of Scots Gallowglasses hacked their way to the Dundalk barracks and pulled down the Irish flag – an act so demoralizing that the IRA army instantly broke and fled through the bogs where they were either cut to pieces by vengeful peasants or attacked by feral dogs.
-Victory was achieved at a major price. Cavan has shown herself to be supreme among the Irish, although the IRA still hold up in Carrickfergus. They have secured peace, but many people who return to their homes find them a plundered wreck. The Kingdom is wealthy from her active investments into trade, yet is in debt to Stirling for the mercenaries. Guilds have been founded in many towns to help carry on skills, while the monks have started to teach children how to read and write in Gaelic and Latin, but their efforts are piecemeal and small. Workshops slowly convert car doors into tools, pipes into shotguns, broken windows are remade into stained glass. Even two years later, after the repair of many of the fortified wooden outposts along the borders and the organization of many new Cohorts, the peace so desired by many has yet to descend upon Ireland. The island is still divided and broken, and although the rest of the island offers their congratulations and support to the King, they refuse to accept him as overlord. Every year hundreds (if not thousands) continue to die on roads to bandits, in fields to mutant beasts, and in skirmishes between the multitude of petty rulers who seek to expand their control over a ruined wilderness. After the Finnish and Scottish went back home, it would surprise anybody that a lone old man happened to wander into Cavan and asked to read some of the books at the Royal library. While there, he was surprised to see Seppo who had stayed behind. Fumbling about in his burlap sack, he pulled out a copy of the Kalevala and handed it to Seppo. Speaking in the Finns native tongue fluently, he said "Remember to keep an ear out for home, at least you still have one yet". The man later vanished down a road to the north.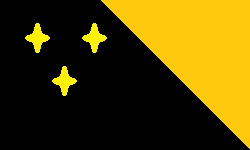 Dr. Critic - Eisen Coalition
Capital: Eisenhollow
Leader: Varn Klausner
--Varn is old, not just by contemporary standards, but even by those who lived prior to the war. Although there are rumours of him handpicking a successor, most people see it as logical that the next in line will be somebody from among his loyal and close bodyguards (as to who in particular, no guesses have been made). His age is certainly something that is the subject of much gossip among the Swiss, and the fact that he still rules with a firm grip. Even in his own cohorts the men talk about his senility and age having dulled him, but in the year 2194 he would pull off perhaps one of the most magnificent feats ever attributed to a leader in postwar Europe. And it all began when a small trader from Zurich arrived on June 4 2192 with an excited expression upon his face and a letter saying "We agree". The contents of the letter only becomes apparent a month later when a cart slowly rumbled into Eisenhollow carrying a number of strange crates lined with wool and straw. Inside are a number of precious batteries – the high energy density ones produced before the war for use in lighting in addition to a number of carefully repaired Light-Emitting Diodes. While both weren't particularly hard to manufacture prior to the war, the fact they exist today (albeit tarnished and worn) is exciting news – enough that a massive crowd came out of their homes to look at the batteries and the workmen utilizing them. Their purpose became clear enough when they strung up wires on poles and carefully attached the diodes to the cables at strategic points. These batteries came all the way from Zurich, where a team had successfully restored a power station to operational capacity and had now made a business out of repairing, charging, and selling batteries. In return, Eisen gives them caps or gold coins that in turn may be used to buy practically anything the heart desires. Of course, both profit from the trade immensely.
-Indeed, the new agreement seems to be very beneficial to not only both Eisen and Zurich, but the ordinary people as well. Part of the agreement sees that Zurich is now responsible for the maintenance of the trade routes in return for the right to collect taxes to pay for the patrols. While this is considered annoying by the people who traverse the mountain routes, they do appreciate that bandit activity has been pushed back to nonexistent levels. As it stretches from the Po Valley into Germany, a safe and open route now exists connecting Southern and Northern Europe – something traders begin taking advantage of as their small handcarts and donkeys plod along while laden down with goods. Permanent embassies exist in both capital cities, and the Pope is known to pay handsomely for the route to stay open so that he may maintain contact with the peoples north of the Alps. What was once a trickle becomes a stream, information flowing through the mountain passes flooding over and opening up the world that little bit more. But much of the news is worrying, as it concerns migrants heading south from threats poorly understood, and of conflicts aplenty. Varn mobilizes his men, and collects enough monies together that he meets with the leaders of the Condottieri in Eisenhollow. He gives them some money and makes the demand that if they seize Milan and reduce her to status of a protectorate for Eisen, he will reward them handsomely and will in addition throw a feast for their benefit in addition to permanent accommodation at the new Casino he has built in Eisen. Having tasted wealth before, and always hungry for more, the Italians accept.
-Nobody really expected a fight at all. Of course it was pretty different, but this job shouldn't have been too bad, or so thought Vulmaro Storto. Obviously the Milanese put up a good fight when it became obvious they could not buy their way out of it, the fight was bloodier than usual – the Milanese actually had many of their homes broken into and their possessions liberated. The Eisen flag was raised over the city and a puppet was installed. It was of great shock that the jewel of the Po Valley should fall to such outsiders, but the mercenaries cared little for that. Overloading their pack animals and carts with the booty they traveled out to Eisen where many soldiers began gambling or drinking away the fortunes they made in the war. What made it even better was that they were all being treated to a slap-up feast for their hard work. Many of the best men were given handsome prizes and flirtatious looks by the fair Swiss girls, while many bottles of beer were passed about. The music grew louder and Vulmaro found himself in a drunken stupor, laughing as he tried to roughly kiss a girl and shouting to the high heavens with the many hundreds of others. He felt himself being thrown over a table by somebody. The singing gave way to shouting and then to pain. His body burnt all over with pain and bright lights blinded his vision – in the distance he could see smoke. The girl stood above him and reached down before effortlessly sliding a knife into his neck.
-When the smoke cleared, it revealed a scene of carnage. Virtually all of the Italians had been slaughtered. The field lay soaked with blood and the blasted corpses of Vulmaros comrades. He had not noticed that in many of the crates at the party had there been explosives hidden inside. He had failed to notice that the Swiss were drinking water and milk, and had failed to see them creeping up upon the party as the night drew on. The explosions which rocked them drove the Italians into panic, and Eisens cohorts calmly and methodically murdered or captured all of the mercenaries they could find. In one fell swoop Varn had eliminated virtually every single rival of his in northern Italy and completely crushed anyone and everyone that had dared to threaten his power. Milan was nominally under his control, but the survivors of the massacre and the native Milanese had already declared independence and dared him to march on them. But they could not do anything to stop his encroaching power. Helpless, the city simply watched as Swiss soldiers patrolled the roads and kept the trade routes open, slowly sweeping down into the Po Valley – Varn now master of it all. No mercenaries or bandits dared to attack them, for at the end of this road lay a powerful city. It is no surprise that Varn did this shortly after building a casino and renovating the pleasure facilities in Eisen. The electric lights (which have not been seen in some years) should prove to be a big draw to the crowds. In a rather major ceremony, Varn demonstrated the new lights by switching them all on at once – they were so bright that they caused many of the crowd to turn away and to shield their eyes in the face of such illumination. Even a delegate of the pope crossed himself upon witnessing the spectacle, and from the space stations battered by micrometeorites above, the skeletons of the astronauts dwelling within lay witness to a faint glimmer in Switzerland. The lights were turning back on.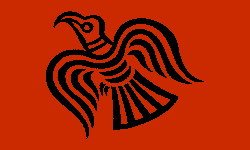 EuSKalduna - Vikingr
Capital: Bardyburg
Leader: Asmund the Mad
-This is a harsh world, one in which life is nasty, brutish, and short. The Danish Vikingr are no exception, and the cruelties they have inflicted upon the world has come back to haunt them as those that hate them multiply in number like mold spores upon bread. Many have begun abandoning the settlements in Norway and Sweden for a number of reasons, most of the families having been there for barely a decade or more. Most of them are terrified of the increasing frequency and intensity of attacks upon the more northerly settlements, which have been blamed on the Dutch (it is rumored they have been encouraging others to attack Vikingr settlements). As people flee, they implore Asmund to move in order that they be saved from these dangers. Of some surprise to them however is that he marks out the future homeland of the Vikingr to be Friesland – to the west and close to the Dutch, where there also are many towns and villages that happen to hate the Danes. This minor quibble does not deter Asmund or even the people who moved down south, as the displaced Norwegians and Swedes remark that they wouldn't be safe in Denmark either. Soon afterwards he gathered together a great multitude of many of his subjects and their slaves and wisely decided to place half of them in the command of his 11 year old son Bard the ass-rider. It was thus in 2192 that the Vikingr abandoned much of their homelands and set out for Friesland. In order to shorten the journey they travel by what remains of the Kiel canal, often porting their boats overland on the stretches blocked by debris or silted up. It took an entire month, with many of the boats heavily laden with food, tools, weaponry, and a multitude of other valuables. Despite some attrition, they managed to finally establish perhaps the first true post-apocalyptic city built from scratch (existing settlements were unsuitable). It is largely constructed from timber, old bricks, and scrap metal, mostly filled with single story buildings while a large rampart surrounds the whole entity. It is named Bardyburg in honour of its humble founder.
-It's a filthy and disgusting city nonetheless. The first two years saw people shitting wherever they pleased, before a number of streets were designated for the purpose, before finally the Danes took to shitting in buckets which would be taken away by gong farmers, who used it for manure on the fields (a good way to spread diseases). In the space of but a few months these crude and barbaric peoples have managed to achieve what Indian sanitation couldn't in a millennium. Blacksmiths, cobblers, tailors, carpenters, weavers, and the varied other artisans and skilled workers are organized into their respective guilds (including two barbers who have an agreement between them to extort their customers) in the town likewise, while lands are parceled out to loyal supporters of the regime. Within a few years, there are a multitude of market stalls, workshops, housing, and even temples for worship of the one true faith. Even the gong farmers have their own guild (Shitstackers & co) which regulates the management of waste and other refuse in the city. Of course, this new city is not safe, especially when Asmund the Mad built it right next to the fucking Dutch. It is constantly harassed by attacks and skirmishes are common, especially during the early days when the great migration was ongoing. But upon having arrived, Asmund immediately organized his men based upon their place of origin (Danish units, Swedish units, etc) so as to instill a proper esprit de corps among them.
-Having now established themselves, the increasing frequency of raids and attacks upon the Vikingr has caused several problems (mainly in that a lot of people are dying). The migration opened up the old homeland to attacks and has resulted in the collapse of control there (a ship full of Finns managed to sneak by unscathed, and now the Irish are slipping by their grasp often as well). Friesland is also becoming home to an increasing number of migrants fleeing Norway and Sweden, enough to the point that much of the available land has now been seized and the settlers are now pushing inland or into less habitable areas. The Drenkelings and the varied other raiders shall cause no more pain – it is now time for the Danes to show them who are truly masters of the sea! Half of the entire horde is brought to Ouddorp, where they find a town substantially fortified and filled with angry Dutchmen. The Danes attempt to use flaming arrows to set fire to the walls, a move once seen in old holotapes that have been carefully preserved. When the walls failed to burn down (due to the Dutch weather and the fact they are made of stone), they instead shot the arrows at the inhabitants (who then hid behind the walls and shot back at them). What was going to be a quick assault turns into a bloody siege as safe upon the island the Ouddorpers simply wait for a relief force. Several assaults are brutally repulsed before Asmund decides to send the other half of his army in, many of them well-skilled with firearms. Unfortunately, the lack of training for siege warfare led to a bloody stalemate that finally ended when the Drenkelings spent a few days assembling a fleet of their own before it descended upon the Vikingr in the bay around the town. Allied with numerous other tribes who had suffered the ravages of the Danes, the Drenkelings lead the battle that developed into a bloodfest upon the boats. Desperate and vengeful men assailed one another with handaxes and bayonets, shot with bows and rifles, and even attempted to ram each others boats. Having taken severe casualties, the Vikingr soon fled home defeated. The next two years saw what remained of Asmunds Empire descend into chaos as they constantly subdued one rebellion after another while struggling to beat off the Dutch, who have created a coalition against the Vikingr. It is not looking good for Asmund, or for his son. Worse yet, even in parts of Denmark people are now fleeing to Friesland on account of even more fearsome attacks.

Ruski v2.0 - Citystate of Zurich
Capital: Zurich
Leader: Julien Walliser
-The fortunes of the Swiss have begun changing in recent years. Under strong leadership two separate states have risen out of the former cantons of the Swiss confederation. Walliser was important enough that when tales of his exploits and stewardship of his realm reached Eisenhollow the inhabitants of that city became very interested. When the delegation arrived back home two weeks after setting out, they informed Zurich of the best possible news – that not only did they agree to trade and an alliance, but that some good could come out of a permanent embassy in their respective capitals (hence the funny man who spoke German with a heavy Italian accent). Of course, when it comes to the matter of trade there is a problem in that Walliser doesn't have anything all that valuable to exchange besides what trickles over the Alps. But the books generously gifted by the Nowhere man (as he has been called) find their way into Wallisers hands. He could read, and immediately recognized the value of them (military, scientific, and mathematical textbooks), enough to the point that after ordering a Catholic priest to make some copies, he immediately grabbed as many artisans skilled in repairing electronics as he could, along with people who called themselves engineers. Their purpose - to study the books. As it turns out, there is a power station called Beznau 1 that used to provide power even after the war until it was shut down some years ago after the Swiss government collapsed. A few cohorts trooped down to the plant and cleared out the squatters who had used the substantial facilities to make themselves a home, before then Walliser led the "scientists" to the reactor. They reported that there was enough fuel left behind for the next thirty years, but that due to the poor state of electrical infrastructure it would be impossible to actually use very much of this power. Thankfully there are hundreds of old batteries lying around that didn't take too much work to repair – and they could be recharged and then ported about. Given that this is the next best solution, Walliser immediately ordered his team to work.
-The fruits of their labours came to be realized in the spring of 2192 when the reactor slowly hummed back into life for the first time. It was less impressive than anticipated as most of the lights in the facility were damaged, and the repairs crude. A little fuel was purified and put into the damaged reactor (which was repaired as best as one could manage under such circumstances) before it was switched on. It was not very impressive, for just a few lights around the facilities flickered into life. The batteries were charged surprisingly quickly (indeed, the hundreds of them lying around took a matter of hours rather than days), and soon they were forced to shut down the reactor after realizing that they had grossly underestimated how much energy it produced. A quick survey of the surrounding facilities revealed that there was maybe a decades worth of fuel that could be purified, but no more. Nonetheless, the batteries are carefully loaded onto a donkey train which carries them forth to Zurich. There, the batteries were packed into crates with careful notes explaining their correct usage. As per the agreement, the road to Eisenhollow and into Italy was to be patrolled by cohorts under the rule of Zurich. Although the tolls on this route are pretty expensive and annoying, they are better than the alternative of having your brains bashed out. Indeed, the road from Milan to Zurich is perhaps the safest one in all of Europe and as a result there is now a thin but reliable connection between north and south for the first time in many years. Whereas once there were a dozen merchants and pilgrims braving a journey, now there are hundreds of people using this road every year as they carry all manner of goods and information about them. Even some bridges were repaired and potholes were filled in with clay, and when the wooden carts carrying their precious load of nuclear batteries slowly creaked into Eisenhollow for the first time the commotion they caused was certainly not unwarranted.
-The improvement in trade has come at a great time, mainly because the little citystate was struggling for monies recently. Cohorts had threatened to mutiny due to their wages being paid in arrears, while it was hard to secure reliable supplies of munitions and replacement parts for guns. Now that they sit on a profitable trading route, they can buy all that they need, and soon this allows Zurich to fund further expansion. While Walliser decided to pull back from this latest adventure by marrying a wife and impregnating her so as to secure himself a heir, this does not mean that it wasn't interesting in itself. Several more old bunkers and fortifications from before the war are cleaned out of their bandit and wild animal residents by several cohorts that march north into Germany, while the migrants that continue to trickle down from the north are resettled in numerous other areas (mainly to the west). While they regret the fact that they often get handed crap land (with vegetation and debris to be cleared or ponds and marshes to be drained), they do appreciate the protection. Many of these new forts in the wildlands have been built not just to keep these new subjects of Zurich safe, but because of the vague warnings of the threat up north that reach the Bureau of Civilian Affairs in the form of reports. The Bureau can't manage all of the varied problems induced by migration and the conflicts between the migrants, but are certainly more capable now. Nobody now denies their usefulness after they organized the construction and expansion of a fishing village and small port on the Rhine, and they have done the best they could with resettling displaced people. But perhaps it is the fact that they dismiss some of the reports – indeed, some of the migrants hail all the way from Norway and inform the authorities that it isn't Vikings or Drenkelings or the like that forced his family to move – it was something else out there.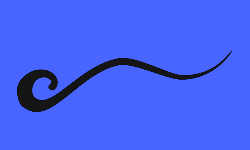 YogiTheWise - Drenkelinge
Capital: Ouddorp
Leader: Tomas Ingvisboerg
-During one of the retaliatory raids on the Vikingr in the autumn of 2191, reports surfaced that settlements in Norway were being abandoned as Asmund prepared himself for the great migration. Sensing opportunity they split up to intercept the people as they packed up and set sail to join the horde of Asmund. Everything from tools to clothing and slaves were captured or extorted from the terrified peasants who had given up everything they had. When the raiding captain Wilhelm asked his captives why they had refused to put up a fight and had surrendered so easily, they replied that noise would attract the Draugr of the north. He dismissed their foolish fears, but having returned home, news had surfaced of the boat "De dappere" having gone missing. Of course, Asmund had spread news that he had slaughtered every boat of Dutchmen he encountered too, so who really knows what happened? But even when the slaves from Norway arrive in Ouddorp, it does not please Klaus Voorhen. He's dying. Having made a call for revenge to be taken upon those who killed so many of his subjects, he then took to bed out of despair. Bedridden and infirm, his mind progressively decays as the years of toil and hard work pick away at the neurons connections. They misfire or die, he slowly goes blind and loses all sensation in his extremities. He began writing a book, and then as his hands withered away he began dictating it instead. Once his voice gave out he communicated by tapping. From him and onto pages of scraped rawhide does the basic tenets of a religion flow. The Book Of The Sea details an elaborate cosmology, legends, moralistic parables, and rules for the religious to live by. Although partly plagiarized from many other sources (often connected together with his imagination) it does prove to be immediately popular when read out to his subjects. Indeed, as Klaus had the completed text read back to him he stated "My job here is done" before he silently passed away. Nobody saw the light leaving his eyes, for they were glassed over with thick cataracts.
-As his body was thrown into the sea during a sombre celebration, those in attendance were already mulling over questions of succession in their mind. Voorhens young boy was clearly not mature enough, which is why they elected to get rid of him and instead have a succession crisis. Months of bickering and murders happened before Tomas Ingvisboerg quietly rose from the shadows to become the next Head Priest. His predecessor was declared a saint (something that the crypto-catholics took great offense to), although it wasn't due to any religious devotion on the part of Tomas. Indeed, he seemed to be relatively lax with his enforcement and devotion to religious law – which was more than made up for by his cunning and wisdom. He had a plan to change Dutch society – forever. Immediately he called a halt to all raiding parties and ordered them back to Ouddorp, declaring that because the Vikingr had caused such death and destruction and the untimely early death of their holy leader, that they were to be the subject of all raids from now on. Indeed, all those formerly raided by the Drenkelings were to be be left free of molestation as now the main target was to anybody who happened to be a subject of Asmund or his crippled son. This was a good time for it, as the Danes were moving south and west for some bizarre reason, often into dangerous lands they knew little about and where the natives despised them. As a result, the Frisians were only too happy to join the Ouddorpers as they raided Vikingr settlements, raped their women, burned the houses, and smashed the plant pots. Unfortunately such a grand army had been assembled by Asmund that these raids petered off in frequency due to the sheer terrifying size of the migratory horde. But Tomas was no fool. He worked on building a number of fortifications around the main settlements of his domain, especially Ouddorp, which was turned into a heavily fortified island complete with watchtowers and thick rubble walls. Even the ground outside of the walls was dug away and flooded to prevent anybody landing easily.
-Ouddorp continues to grow and become a little bit more sophisticated. The Irish monk who died here some years ago was venerated by the locals, so that when the next one came along they were only happy to show him around the town and to extol the virtues of their heathen god and the numerous material goods they had on offer. Tomas spoke to brother Christopher and told him that the Irish were welcome to trade here, on the condition that they didn't spread their faith. A few months later saw the first red-headed weirdo come along in a little fishing boat – laden with a number of whiskeys, clothing, some copied books, and some candles in addition to some fine cheeses amongst some other goods. Although only a handful of these Irishmen came over the years, they introduced the concept of money once more as they swapped copper slugs between one another. The Dutch, unwilling to be outdone, made pure iron versions named "St. Voorhens" as a substitute. Additionally, the Irish monks and traders often need a place to pray, so they are given permission to use a small church outside of Ouddorp – but the law mandates that nobody can see anyone worshipping a false god (the Irish can see one another). To get around this, they pray blindfolded.
-Nobody is quite sure how it began, but a tribe from Frisia reported on the movements of the Danes – a big army was coming for Ouddorp. The Irish were more than happy to supply food, munitions, and other supplies to the town. One of the Irishmen was even asked for advice on how to prepare – for he had fought in a battle back home involving a siege of a well-fortified town. His advice became crucial when the Vikingr arrived to wreak havoc. Expecting an easy fight they tried to find a gap in the walls, but when they discovered no such weak point they instead surrounded the town and attempted to scale the walls. Despite being outnumbered ten to one, the townspeople easily held off wave after wave of assaults, delaying their attackers for so long that Tomas easily managed to gather together a great horde of his own from all of the peoples who had ever been wronged by the Vikingr. From England to Poland, Asmund had made many enemies, and so it was not hard to find willing men with an axe or gun in their hands. Years of pissing off the wrong people had come to backfire hard on the Danes, as in the midst of the siege and after the arrival of more Danish reinforcements came a great fleet upon the horizon. This fleet swept down into the bay and forced the Danes into something they were wholly unprepared for – a sea battle on ship to ship combat. Raking the decks with gunfire and crossbow bolts, the coalition then jumped aboard and hacked the hapless occupants to pieces. The battle was so crippling, so damaging, that after the Vikingr fled home they stopped raiding settlements entirely. Now they are on the defensive, being relentlessly battered by those that they once oppressed. It is a mighty victory on the part of the Drenkelings, especially for Tomas. His legacy assured and the power of his country unquestioned, he can now truly make the changes that not only will he wish to see, but those that need to be done. Even the pope sent him a letter of congratulations, albeit begrudgingly and with a note on the bottom imploring him to give up his heathen ways.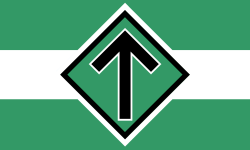 robinkooli - Pohjosmainen Unioni (Nordic Union)
Capital: Tukholma
Leader: Kustaa Urho Suomalainen
-Eastern Sweden is not Finland, but it is as nearly as grippingly cold and quiet. Towards the end of the century this part of the country has come under the control of Finnish migrants led by Kuusta, and slowly but surely he begins to carve out a new society – fueled by the sheer determination of Finnish sisu. Big families are encouraged – this means a lot of fucking and pregnancies. But this means problems for women when medical science has regressed. Most children die before adolescence, and having a baby is like playing Russian roulette for the woman – many die due to complications of childbirth. The Finns have been better suited than the other European races to repopulating the empty earth – hence their increasing numbers and migrations. But they are young and full of energy that drives them forwards. It is no surprise that the army is filled with violent youths, many of them tasked with the job of patrolling the major areas close by to Tukholma and keeping an eye out for the dreaded raiders that afflict the peoples of the postnuclear world. The Finns have been lucky in that they have a lot of old military equipment kicking about back home (such as binoculars, useful in spotting), much of it brought over to Ruotsi (the new name for this land) in return for varied agricultural goods (especially dried or pickled pork, wool, leather, and some cheese) which are easier to produce here than in the homeland. Tukholma has a number of cows recovered from over the wilderness, which in combination with the knowledge of the monks has contributed to their success at establishing their new home. Some old memories of capitalism remain here, as many people are eager to establish small shops and stalls where they sell a number of scavenged goods or repurposed new ones. The half-flooded city is home to many small traders who barter with one another over old radio diodes (either for use in jewellery or a radio), shovels, and loaves of dark rye bread. Most of the radios left that still function are held exclusively by what constitutes the "army", which uses them for communication.
-On a cold november day in the year of our lord 2191, Sampsa Pellervoinen led an expedition through the wastes out west from Tukholma under a sky devoid of light and above a ground devoid of warmth. Organized by Sampsa, the group heads out to cleanse the earth of "Fallout monsters". After them will soon travel a group of explorers intent on uncovering "Draugen", a prewar installation in the sea that tapped the ocean for her black blood. But that is a journey beyond them for now, as all hopes lie on finding a safe route there. The expedition snakes through the cold wasteland of Sweden, where lie skeletons of houses and humans long since bleached so as to be as white as the snow that lay upon them. Kustaa had spent some years in the monastery learning the basics of genetics, and had managed to develop a sturdier kind of tree that would take root in the barren land. Every day upon waking and before resting he would scatter seeds in the hopes that a great forest would grow to cover the earth once more. But his real prize is to plant the first oak in over a century, a task that has eluded him thus far. Upon arriving in Norway they discover many abandoned Vikingr settlements – practically untouched and without sign of struggle save for one in which an half-sunken boat named "De dappere" sat on the shore with several bloated corpses lying upon the beach. Soon after they discovered a dead oak tree with the word "Pohjola" carved into it with an arrow facing north. What happened next was unclear, but Sampsa returned with only half the expedition, claiming that monsters from Pohjola had swept down and taken the others in the nights. He swore that they changed shape and did not make a sound but for . The monks at the monastery confirm his reports by saying that they have heard nothing from Norway or the rest of Sweden in some time now, and that people are fleeing east and south out of fear.
-Such fears do not affect the hardy Finns, as in the face of danger they seem to regard it with a sigh or a small nod of acknowledgment. Kustaa himself (upon hearing the monks worried reports) found enough time to set up a musical band, drawing upon the talented musicians under his rule so that pre-war Finnish music may be played once more (mainly for military marches). He introduces a small business tax for people in the town, who have to pay a proportion of their surplus to him in order to operate freely (and also because he promises to crack down on unfair dealing). He then sent another expedition out west, which eventually ended up in Ireland and going on a few misadventures before returning with a number of bottles of Scotch whiskey, some books, a trading agreement, a map, and messages from the varied figures of post-apocalyptic Britain including the leader of a cult in York that worships "Auntie Beeb" and the Manchester United Football Team (a group of men who claim that unless a football match is played once a day before dawn, the world will come to an end). Numerous other reports exist on the conflicts between the Danes and Dutch, the proclamations of the Pope, the multitude of other peoples met thus far, and even a horse (named Pieni Hevonen). The whiskey was immediately enjoyed with such relish that an enterprising man left for Ireland with the promise to acquire more. In the meanwhile, Kustaas army (largely based upon the old prewar Finnish army) continues to steadily grow and gain power over the eastern parts of Sweden, maintaining a large continuity with the old Finns. He has maintained conscription at age 18, and has repaired a number of schoolhouses in the wilderness to train the men in the task of hunting down bandits (a job they much enjoy doing) and to read and write. Although the Finns are better educated than most these days, their literacy rates are still abysmally low (a town where a third of the people can write is rare), something that Kustaa and the monks of the Albertian Order of Henrik are trying to rectify desperately.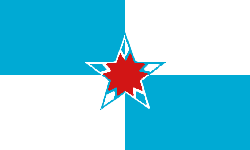 TheBloodyNine - The Worker's Council of Bavaria
Capital: Munich
Leader: Viktoria Faust
-The war happened long ago in the increasingly murky past. The peoples of Bavaria did the best they could after war and desolation, but as the 22nd century slowly comes to an end the city of Munich barely resembles what it once was. Year by year, street by street, person by person, the city lost much of her former wealth and beauty to nature and bandits as she shrank from a cultural and economic powerhouse down into a village. The people hold an ancestral memory of the famous "Swan Knight", a man who in the past came with his followers to rid Munich of the raiders and cannibals afflicting it. He asked only for cheese and salami as a reward, and when asked to lead them, the Swan Knight refused and left. His former lieutenants ruled in his stead, but became corrupt and reduced the Bavarians to serfs. In 2174 the people of Munich had enough – they rose up and slaughtered all of the Knights. An educated woman called Viktoria Faust was elected to be their new ruler. In her lay some old and dead ideals from the past – of a time when Socialism was more than just a forgotten word in a dusty tome. She and other Bavarians hope to bring the long dead past back to life. They even have an old gilded throne sitting in the town hall of Munich, which the Swan Knight is expected to sit in if he ever returns. Some people still leave and search for him, hoping to find his mystical castle or even him. Others say that the Swan Knight will only return at their hour of greatest need, so as to deliver them from a great evil as of yet unknown. For now, the workers council of Bavaria adheres to this strange combination of workers syndicalism, superstition, and a longing for some kind of golden age of feudalism. Led by the blonde, strong girl that was an artist and the child of idealistic parents, Munich may yet have a bright future once more.
-Viktoria has charisma and intelligence going for her, enough that she can sweetly talk others into following along with her plans. Traveling to the numerous villages around Munich she helped convince the inhabitants to form permanent militias for the first time, with the promise that if they helped protect one another and answered the call of Munich, they would be given supplies and training enough by Viktoria and the Munich council. Armed largely with a mixture of bows, spears, and some old guns (many guns also improved out of pipes), these peasant militias are largely only useful en masse. Luckily they help to deter raiders and other hostile parties from getting close to Munich proper (a major blessing in a time like this), As a consequence, people in Bavaria begin traveling to Munich once more where they settled themselves down and made themselves a new home within the ruins. Many of them fled the wars to the north, and consequently they speak the northern German dialects (or even Danish and Norwegian), which has caused some tensions. Other problems relate to the poor material conditions of the workers (or well, really subsistence farmers and artisans) that scratch at the earth for a living. Work begins on uplifting the impoverished peoples of Munich, for a socialism of poverty is no socialism. Villages and people within Munich are drafted into work gangs organized largely along military lines – this is easy to do because the former knights who ran Bavaria often had serfs work under them for a portion of the week on various projects. Most of these projects remain the same – such as repairing walls, building crude watermills, clearing vegetation, digging dykes and ramparts, etc. Some of the old roads in the Munich area are cleared of debris so that the outlying villages may travel to the town center, where a number of stalls have been erected and small traders hawk their goods. It is a kind of primitive capitalism operating under Viktorias nose, but for now pragmatism holds sway. Just like their medieval ancestors, the Bavarians are fed, clothed, shoed, and housed by the efforts of simple labourers and artisans. It remains to see how long manorial socialism can exist.
-But there are glimmers of a world beyond that. In recent years more and more people are on the move – a priest from Rome set up shop in Munich and began preaching the old Latin masses once more. There are a few traders and wanders who reveal the existence of a wider world – of vikings and kings and monstrous beasts. Viktoria saw to it that she would help to brighten the light by means of a curious policy. She ordered the erection of numerous little booths in areas controlled by the council (or well, villages that agreed to enough mutual collaborative works) guarded by soldiers. The purpose of them is that anybody wishing to send a message or small package may use these booths, after which the patrolling militias will deliver the letters to their intended recipients. They take many forms, ranging from simple lists to detailed poetry or works of prose (some of the earliest true postapocalyptic works include these letters) that convey all manners of information. Within several years, the popularity of the system is such that donkeys now carry large sacks filled with scraps of paper, bark, wood, wax tablets, and animal skins. Even peoples outside of Munich have taken to the system (especially because its free), and some of them end up flowing down roads west and south towards "Zurich" a city reportedly engaged in trade. Some scouts sent down that way to search for the legendary castle of the Swan Knight confirm the reports, that there is indeed another small civilization in the world. The occasional patrols are friendly enough, and even ask if they sent letters to Italy too. When they replied no, the patrolmen slunk past dejectedly with bags full of coins and caps strapped to their belts. The workers council continues to expand piecemeal, often including friendly towns in a semi-allied "Red line" (towns that do not wish to join, but offer to trade), and although the postal system does not cover everywhere, it is clearly popular enough that everybody wants to send letters. Even the illiterate pay (or do favours for) those that are willing to write for them, or even to teach them.
Turn 5: 2195 to 2200 AD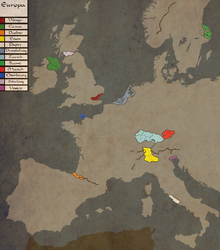 Post link:
https://facepunch.com/showthread.php?t=1506005&p=50502259&viewfull=1#post50502259

Turn quote: The web of our life is of a mingled yarn, good and ill together. - Shakespeare
Events of the years 2195 to 2200 AD:
-Like any other century, this one has been a mixture of miseries and pleasures. Despite the annihilation of much of the human race in a nuclear war, the numerous survivors picked up the pieces, dusted themselves down, and carried on as though nothing had happened. People still ate and drank, slept and danced, loved and lost, fought and created. Although the deluge destroyed much, it did not touch everything. Much of the last civilization survived, even some of the civilization before that, and ones even older. At the end of the twenty-second century there are those who still listen to the music of the Beatles, men who speak reverently of Napoleon and Caesar as though both were mythical figures. The ruins of castles and cathedrals are revealed every day by the rays of the rising sun, reminding all those who dwell in their shadows of a world long gone. But now a new civilization has been born kicking and screaming. It is a young baby covered in blood, crying and fragile. It shall inherit the legacies of the multitude of nations connecting the first pharoah of Egypt to the last monarch of the United Kingdom, it remains to be seen whenever or not this will be an inheritance of darkness or of light.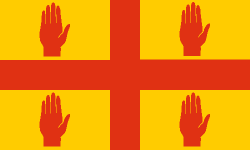 Native Hunter - Kingdom of Cavan
Capital: Cavan
Leader: Peter Ó Raghallaigh
-The end of the century is bringing with it the end of an era – the end of an anarchic Ireland. A century ago the collapse of order was accompanied by soldiers, policemen, and IRA revolutionaries that roamed the increasingly desolate Irish nation. In the 2190s Cavan was locked in a struggle with the last of these roaming bands, unable to secure victory. Peter Ó Raghallaigh halted the IRA, but at a great cost in the battle of Dundalk. In front of the rundown cathedral of Cavan, Peter announced the creation of a "New Model Army", news of which spread to Carrickfergus where Sean had holed himself up. Raiding parties continued to batter away at the outposts of Cavan, but they were unable to break in – for the Cavanites were now well-equipped with crude shotguns and simple metal plate armour hammered together out of scrap. Cavan now has a new policy – land acquisition. Promising his supporters land, Peter has been encouraging thousands of farmers, traders, tinkerers, artisans, and soldiers to scour the land for every bit of usable scrap they could find. Scrap metal was slowly hammered into breastplates and helmets by blacksmiths eager for the promise of wealth. For the first time in over a century, rusted old cars were pulled out of ditches, only to be torn to shreds. With money borrowed from all sorts of sources (including a bag of gold from an Italian who claimed Aloys sent him), Peter managed to fund the creation of something not seen in a very long time – a professional standing army. All those that enlist are given good rations, suitable equipment (usually armour and a shotgun as standard), and most importantly the promise of land. They are drilled for eight weeks before being sent off to fight, and their key to success is the humble firearm. Peter has managed to use some of the old prewar knowledge available to begin manufacturing gunpowder on a large scale – enough to the point that he can afford to equip all of his men with it. It is the beginning of the end for his rivals.
-In the hot summer of 2196, three hundred valiant men with rough tunics and orange breeches marched down a dusty country road into Antrim where they lay witness to the ruins of Belfast. Once the most important city of Northern Ireland it had slowly faded away into the vegetation. Scattered hamlets and villages occupied the area, and they all unwillingly gave lodging to the soldiers. They were glad to see the IRA "squeezers" (their term for tax collectors) gone, but the fact that hundreds of men were eating their food was not something they enjoyed either. In tow were a dozen horses pulling an old field gun, and several wagons of supplies – the first artillery battery in post-apocalyptic Europe. The castle at Carrickfergus sealed up the entrances and began taking potshots with improvised bows and guns. The field gun was designed to kill soldiers – not to blast through walls of stone a thousand years ago. Days turned into weeks as the siege continued, mainly on account of the poor supply lines and constant raiding by IRA groups as a last desperate attempt to hold off the inevitable. But the final end came in August when a gap in the wall was finally starting to give way. Repairs could not be made for a constant watch made sure to shoot at anybody going near it, and when it crumbled the order was given to charge into the compound. Leading the assault was Malcolm McDouglas, a brother in law to Peter and the leader of a band of Gallowglasses from Stirling who had found themselves under employ of the Irish. The brutal fighting lasted for hours, and by the evening both sides were thoroughly exhausted and ready to give up. Malcolm hacked his way to the top of the tower where he found Sean defending the Irish flag with a spear. Despite his lack of training in the spear, Sean mortally wounded Malcolm. Malcolm responded by grabbing the spear off Sean and snapping it in half before grabbing him and strangling him to death with his bare hands. With his dying steps he grabbed the last Tricolour in Ireland and cast it down from the battlements.
-After this point, there was nothing really to challenge Peter anymore. The number of soldiers flocking to his banner only grew, as did his possessions. Virtually the whole of Northern Ireland was brought under his control, as were many other towns. Although the horses he had were horribly inbred to begin with, a few fresh horses from the mainland and other parts of Ireland were also brought in to add a little variety to the gene pool. Their numbers grew enough to permit the creation of an equestrian cohort – armed with broadswords and in chestplates they became rightfully feared. The remaining bandits were chased away from the roads and were either hacked down or shot by the cavalrymen who were given explicitly instructions to take what they liked from those that they killed – the state was so bankrupt it could not afford to pay them. A large part of Ireland is now safe, but deeply impoverished due to the burdens of war. Peter ends up eventually defaulting on his debts to Stirling, forcing him to give most of the hardwon gains in the war to Scottish mercenaries in the form of land. His new model army is also given land to tide them over for now, but they are still restless and some of them mutiny over being paid in arrears or not at all. Many of the Scottish mercenaries settle themselves throughout Ulster, where they cannibalize old housing to rebuild themselves comfortable homes out of brick. But for Peter his growing age and impoverishment has left him in a dangerously precarious situation (even after Seppo befriended him and became his personal bodyguard). He sent a monk to the pope that took so long that in the intervening months Peter thought his man surely dead. But with this monk returned a bishop from Rome also, who confirmed that his right to rule Cavan and by extension the whole of Ireland was duly accepted in return for his efforts to maintain the Christian faith and the promotion of good works. The bishop was also kind enough to baptise Peters newborn son Malcolm, in memory of his uncle-in-law. The birth of the baby was followed by great celebrations throughout the land as a battered but new nation, young and soaked in blood, began to emerge.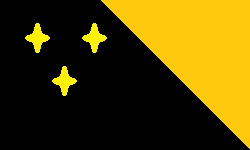 Dr. Critic - Eisen Coalition
Capital: Eisenhollow
Leader: Aloys Aidonidis
-The ruthless Varn ruled much of what was formerly Switzerland and northern Italy, but even as his age progressed, his skin shriveled away, and his hair fell out the autocracy remained unchallenged. To find a suitable successor, Varn opted for a solution much befitting of the Italian race – a fight to the death between two bodyguards. The selection process was interesting enough as his entire personal retinue was reserved the right to vote on who those two would be. Two factions soon formed around Valerio Vespa and Torben Scheer, each proclaiming their right to rule. Naturally they were each supported by the Italians and Germans respectively, and the expansion into Italy (and the deaths of many former bodyguards in the conflict) had resulted in their ranks being diluted with Italians who survived the mercenary wars and had thrown in their lot with Eisenhollow. As a result they were eager to try and work their work up the hierarchy, perhaps something that Varn was aware of. This century was slowly drawing to an end, and with it, so too was his life. But his ability to steer events began to slip out of control as the civilian administration began to take advantage of his dementia and insisted that they had lost orders or commands (the lack of writing and a regular postal system worsened much of this). The bodyguards soon held an election and unsurprisingly voted for Valerio and Torben, who then made preparations to fight in the marketplace of Eisenhollow near to the casino. It was certainly a grand event as many of the casinos patrons came to watch the fight. Drunken and squeezed for all the pennies they had, this was pretty much the only free entertainment around (although there were those who sold seats and snacks to the audience) in Eisenhollow. An old car horn was used to signal the start of the fight, and the two men began to hack at one another while the crowd cheered them on. After severely wounding one another, Valerio came out on top after his exhausted opponent passed out from blood loss and was hacked to pieces. The gamblers were angry as they considered Italians to be too cowardly and inept to fight, claiming the game had been fixed. They stormed the stage and started a drunken riot that swept the town. It had to be put down by the remaining bodyguards (12 died), who were already at unease since Valerio had never been personally vetted by Varn.
-When the smoke cleared, Varn was left in a really difficult situation as it turned out that Valerio had stupidly decided to get an infection from his wounds. Over the course of several weeks he suffered agonizing pain as his blood poisoning advanced and he lost all feeling and motion in his left arm. Bedridden and deeply unwell, he was on the road to recovery before an outbreak of measles swept the region. With more than a century separating them from the last stocks of viable vaccines (or the ability to manufacture them), the Swiss were left practically helpless in the face of the microscopic warriors. Valerio soon died, and then shortly afterwards so too did Varn on a dark October day in the year of our lord 2199, in addition to many exchange students in the new Eisenhollow school set up by Zurich. It was said that shortly before his death he was visited by a wandering man who looked strangely familiar, and as if he hadn't aged a day since the last time Varns eyes had been cast upon his features. Varn expressed surprise and refused to believe the man when he spoke, calling him "a bullshitter". But alas the wanderer warned Varn that God told him that these bunkers contained a deep and dark secret from before the war that could not be simply ignored. Varn laughed hard until tears ran down his face, calling the man a liar, before ordering his guards in to seize the man. But by the time the guards had gotten inside, the man had vanished – Varn had died from the final stages of measles. His body was carried out of bed, bloated and rotting. Buried before the victory ceremony could be even held for Valerio, the aftermath left a rather bad impression on the soldiers as now the three most capable men in the whole country were now dead. The line of succession then passed on down to a very strange and elusive man who had been put in charge of the campaign to secure Milan. Having come from nowhere seemingly, he spoke a curious language not unlike Italian where the word for yes was "óc". His story began a few years earlier, in 2196.
-Aloys Aidonidis began his professional life as a sellsword in the employ of the Milanese before their conquest by Eisen. He had been in numerous exploits throughout his life and had become fluent in many languages (including subterfuge) before he turned down the offer from Eisen to capture Milan. In this he was wise, and being the only major military commander of any worth left in Northern Italy he then pledged his loyalty to the sovereign of Eisenhollow and joined his bodyguard. Surprisingly he did not partake in the factional politics and instead happily agreed to take on any and all expeditions. He led several to Venice where he brought messages to the city on the behalf of Varn and used the opportunity to build relationships there and allowed for the mutual protection of trade routes between them. He used his knowledge of the land and the people to hunt down the bandits and remaining mercenary bands, before lending money to a merchant travelling to Ireland. His popularity within the bodyguard steadily grew as he redistributed stolen guns and equipment amongst those who came on his expeditions (leading to his influence growing). By 2198 he had convinced Varn to form a Milanese axillary and during the time of the duel in the city he managed to somehow convince the rebellious city to allow him to enter and to finally assert Eisenhollows authority on the city for good – an act for which he was rewarded the governorship of the city of Milan in its entirety. Having now secured himself a powerbase, he then brought out an interesting piece of technology recovered from before the war. From out of an old basement he uncovered a working Alfa Romeo Arna – albeit modified to run on nuclear batteries. After having gotten it up to operation again he then planned on sending it to Eisen as a gift – but alas he received the news that his lord had died from a measles epidemic. Moving quickly, Aloys drove to Eisenhollow with his supporters and barged into a meeting of the bodyguards discussing the succession crisis. After hearing the sound of a car horn outside they gathered at the walls and lay witness to the last working Italian car struggle up the hill with a small army in tow. They saw the last sunset of the century casting a dying light upon the German soldiers stationed in the town, while bright electric lights illuminated the Italians. Aloys then declared he was now the ruler of Eisenhollow and that he had already convinced half of the confederation of this fact (he lied) – at which point his rivals surrendered and conceded defeat.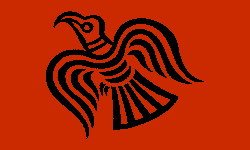 EuSKalduna - Vikingr
Capital: London
Leader: Bard the Ass rider
-Disaster continues to sweep down onto the Vikingr like the blizzards they have been facing in recent years. A cripplingly cold winter in the year 2196 destroyed the crops and lead to famine, while with each passing day more and more people abandon even perfectly good farmsteads to flee west and south. Although Asmund decried those that fled as cowards and tried to stem the tide he was unsuccessful. Denmark has nay a person left – and has been reclaimed by the beasts of the wild. The refugees crowd into Bardyburg but refuse to stay for long. Rumours of monsters from the north have grown wilder and wilder, and many claim to have seen them in person for themselves, while raids from the Dutch hit hard and frequently. An outbreak of measles later devastates the town and kills hundreds of people, before then even more dreaded news comes to pass as now even those of the other religions submit to slavery under the Vikingr for safety. As it turns out, a number of people had assembled themselves on the banks of the Elbe and built a fort near to the city of Hamburg with the intention of holding it against the "shadows". The next news to come about was that half of the inhabitants had gone missing, and the rest were dead. A few survivors claimed that they had seen one man stolen in the dark of night and taken away, while others were found in the morning – unnaturally pale and dead. The news was enough to suddenly cause a minor warband leader from the Norwegian settlements (Aleks Tanberg) to declare he was going to leave Bardyburg. A recent arrival, he claimed to have left home on account of the monsters – but others say he had murdered a man and sought refuge from his vengeful relatives. And so it was on the fifteenth anniversary of Bards birth that a third of Bardyburg left for good and went to England.
-On their arrival in England they sailed up the Thames where they discovered numerous petty settlements which had only been lightly touched by raids in recent years. A community of Moslems living within the ruins of London were enslaved and were taken to Aldwych where they were forced to clear land for the newcomers, whereas numerous other farmsteads were established in East Angila. The old buildings were repaired and expanded using the rubble left lying around while a crude rampart was built to protect the new settlement from incursions by the vengeful and savage inhabitants of London. But Tanberg was still nervous and jittery in his new home, and was eventually compelled to reveal his secret by his close followers in a meeting in the new "bar hall" where they drank cheeky vimtos from before the war. Tanberg showed them a most curious device that he had uncovered when on an expedition years ago in Norway. Three cubits high and four wide, it was evidently a prewar device but now with golden plates bolted onto it and held within a cradle of birchwood, with a many coloured lid. He demonstrated the device by pressing a combination of buttons on the side before it made a loud grinding sound and out of it came perfect prewar bullets. This most wonderous device possesses the capability to seemingly make anything out of thin air, but he did not use it much until now out of fear. Tanberg reckons that it could very well be the key to their survival and that it could be used to make weaponry for their protection. To demonstrate this, he makes a number of guns and bullets from it and hands them around. With such a device they could do much more than merely survive, but even thrive within the ruins of London. Mysterious as it is useful, the only information on it is that it was constructed by a "John Smith" and it has the name "Special Atomic Matter Procurement Object" written on the side. This device also possesses a telephone, but nobody there has any idea as to the number one ought to dial on it.
-News of the new settlement in England spreads quickly among the Vikingr. More migrants stream westwards as the attacks on people and livestock are increasingly reported. Those that made their way to London were initially settled within the walls, and then on the southern bank of the river with the Moslem slaves until such a time that they could expand the walls of the town. The Moslems themselves were stubborn with regards to conversion – but their usefulness could not be denied. A "heretics" battalion was formed from their numbers where they could gain some respect and class by fighting for the Vikingr, since they were found to be useful against the numerous other petty settlements and tribes of London (attacks on their fishing boats, farms, and livestock has produced decent returns and during the winter many of those starving were forced to submit). Back home there has been fewer successes in battle. Bard himself eventually was forced to leave shortly before his sixteenth birthday when an entire flock of sheep were found dead and desiccated in a field with the nearby village entirely abandoned. He was packing when the dreaded news came – contact with Denmark had been cut off entirely as no scouts or messengers ever returned. With no way to verify what had happened, the worst was assumed by the terrified inhabitants of Bardyburg. They fled in such a panic that many houses were left intact (even with the valuables inside) and some in their flight had taken to picking up their livestock and children alike and running. Some of the boats that left became so overloaded that one capsized and all onboard ended up drowning. As those that fled early noticed, all of the lights in the town appeared to be extinguished all at once and the cries of the people faded away. Dark shadows were seen throughout the town – one was sworn to have been seen gliding over the water.

Ruski v2.0 - United Nu Zurich
Capital: Zurich
Leader: Julien Walliser
-On a foggy April day in the year 2196, a boy was born. He was a fortunate boy indeed because he was son and now heir to one of the few postwar nations on the planet. Stretching over large parts of Southern Germany and some of Switzerland, this was a nation held under the iron tight grip of General Julien Walliser. Like many babies, he was covered in disgusting fluids and resembled a small monster that had torn its way out of a placental prison. For a brief moment he existed in a state of equality shared with all humans, but it would not last long. Julien lifted up the baby and declared him Rupert, the son of Julien Walliser – once a general – now 'Protector of the nation'. This nation has been recently renamed United Nu Zurich, and Julien has reason for these changes. After all, who else can lay claim to electric power? The nuclear reactors at Bernau continue to generate ever more power, albeit sporadically throughout the year as a stream of carts and donkeys carry batteries to and from one of the last functioning nuclear power stations in Europe, possibly even the world. Although the fuel is brought together and more repairs are made, it becomes apparent that supplies are extremely limited. A few batteries have been discovered down in a few mines, abandoned military bases, and bunkers in addition to a little fuel, but it is nowhere near enough. While these batteries can hold a great deal of power, only eight years of power remains at current consumption rates – even with careful rationing. The only hope for now appears to be a rumour that the ruins of Aachen hold a major prewar installation with a great deal of unrefined nuclear material hidden in a bunker guarded by "metal soldiers" underground. Julien has already introduced a law which mandates that lights shall operate from 9pm to 1am in the central square of Zurich (subject to variation as a result of daylight savings) so as to increase the length of the working day. For now, the lights remain on and the party continues – immigrants continue to stream into the towns seeking employment. Farmers are now a common sight, trekking down dirt roads with donkeys and sacks of potatoes.
-But immigration has brought new problems, many related to the troubles up north. While some immigrants later tried to return home north after hearing about the construction of a fort at Hamburg, twice their number fled to Zurich when rumours spread of the inhabitants being killed. What's more, even the Vikingr were said to be fleeing west. Like ripple on the surface of water, thousands of Germans and Scandinavians have now settled (for better or worse) in Southern Germany. Zurich has proven itself largely incapable of controlling them, so they have been steered to the Rhineland where a number of communities (autonomous in all but name) have established themselves. Why? Largely because it's rather safe and connected (however thinly) with a network of safe roads from the Rhine to the Po. Handling a great deal of trade, the immigrants are all too eager to take advantage by pawning goods to the traders that sail up and down the Rhine. While the Drenkelinge used to prey upon these traders, the death of their old leader and the rise of a saner ruler has resulted in their increasing openness towards outsiders and a sharp drop in the number of raids as activities instead are directed against the Vikingr. With a breathing space now open, small markets and villages sprout up like mushrooms all throughout the Rhineland and despite frequent small conflicts between the resettled tribes and villages there is now a definite trading zone stretching from Italy north into the Netherlands, almost entirely under the control of Zurich north of the Alps and Eisen south of them. Such is the wealth flowing into the city that the first 'university' in the country is founded. Little more than a combination of a engineers college, an existing school that taught the three r's, and facilities owned by the Catholic Church, it is however the first step towards re-establishing higher education in Europe.
-The rapid expansion of the state and the steady economic revival is bringing many more changes with it – some people are wealthy and powerful enough (particularly the petty rulers of the migrant tribes and the merchants) that they have started using a combination of blackmail and patronage to secure positions or favours in the government. Out of the ramshackle collection of advisors and friends that constituted the "executive" of the nation now emerges a much larger and informal council. Julien has allowed it to exist more or less unimpeded as its much easier to allow them to manage local affairs than it is to intervene directly. The result is that the autocracy weakens, decaying into an oligarchy where power is broadly shared between the major trading towns and organisations, the tribes, and Julien himself. Unfortunately it has also led to more and more struggles as where Zurich ends and the wilderness begins is rather hazy. Many of the special interests within the country have taken it upon themselves to begin plotting small-scale wars between the tribes so as to seize more land (the central government can barely participate in them, let alone control them). The rise of a rival state in Munich nearby has prompted the military to begin work on a line of fortifications to the northeast (mostly simple ramparts and blockhouses). But these ramparts have not made people feel much safer. A measles outbreak decimates not just the nation, but the thinly-stretched soldiers who patrol the borderlands to the north and east. On a ranging expedition to the north, one badly undermanned patrol discovered a village recently abandoned save for two children. When questioned, the children begged to be taken south by the patrol. But during the night, one of the soldiers during the night watch had his back turned for long enough that after he turned back around, he discovered both children had lost their original form and turned into black demons of some kind. They had changed into something like a shroud that then passed over and wrapped around the soldiers bodies. The awake soldier could not attack them without harming those within the shroud, for the more he slashed the more the shrouds tightened. The demons seemed to ignore him, and as soon as they finished they unwrapped themselves from the bodies and turned into ravens that then flew out into the night. The soldier ran back to his barracks and relayed that that he was the sole survivor.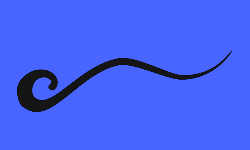 YogiTheWise - Drenkelinge
Capital: Ouddorp
Leader: Tomas Ingvisboerg
-With the decline of the Vikingr, Tomas has risen to become the most powerful man on the North Sea, a position that is never quite assured. In order to safeguard his hold on power he begins with reforming the shoddy excuse for an army that he has. This process began with him grabbing a book about military theory and realising that some kind of hierarchy was common in most successful armies – to this end he introduced a ranking system whereby those who did really well got a slightly more important title and more responsibility with just enough tangible rewards to make it all the worthwhile. Soon there are a lot of "captains" who are entrusted not only with leading men into battle (the size of the units they command vary in size), but with carrying among the few working guns left in the country. Upon ships and in raiding parties they head northeast into Frisia and parts of Germany where they bully a number of settlements into joining a sort of "confederation" against the Vikingr. In addition they are sometimes brave enough to actually risk attacking the Danes directly, mainly by sneaking into poorly-defended fishing villages and farmsteads and raping the women. To this end they eventually succeed in pushing back the Vikingr warriors and their expansion, although this has a unintended effect as the people there simply begin packing up their bags and petition Tomas for permission to live within his country, in a country already starting to become crowded with refugees. Tomas grants very few of them permission to even pass through his lands – let alone settle down, for the Dutchmen and Germans oppressed by the Vikingr are deeply hostile to the idea of giving mercy to the Danes. As skirmishes became increasingly common, efforts were made to dig ditches and fortify the settlements in the northeast against intrusions as raiding parties developed into migrating hordes. Even though they won the siege of Ouddorp, the Danes looked like they were about to overwhelm the Netherlands when something surprising happened – they fled to England. Within a few months, large parts of Frisia were utterly depopulated.
-But before all this, Tomas was preoccupied with matters he deemed (initially at least) more important. While the Sea God was certainly a preoccupation of him and his predecessor, perhaps it wasn't wise to ascribe everything to his will, for the Irish monks and the odd learned man who appeared in Holland had much interesting information to share about the world. Old books on science, philosophy, and language were now available to those who met with the Irish and foreigner traders now sailing down the Rhine, and they were of considerable help to those that happened to read them. Tomas saw the benefits early, and with the help of a trader from Zurich he managed to source the parts and expertise to build a printing press for the benefit of the state. In an additional deal with some Irish monks, he agreed that they would be allowed to make copies for their books as long as they did not disseminate them (in addition to bringing a tribute of uncopied books to the town as well). They were happy enough to accept, although they felt rather frustrated as copies of "The book of the sea" began to slowly trickle out of the printing house and into the houses of the Dutch. These new books are typically made from poor quality paper and fall apart after a few years, but they serve their purpose. Several pamphlets are also printed for the benefit of those who happen to be interested in the news, but like in any day and age this is under supervision of the authorities. Tomas made sure to promote news about diseases, agricultural practice, and trade – to the effect that a measles outbreak which swept over the continent was only really minor here as people were prepared for it. The knowledge has also allowed him to begin directing workers productively as the grand quest to rebuild the sunken country to her prewar glory begins. A windmill erected nearby Ouddorp is the first of several, with pipes and pumps connecting a flooded polder to a river. Slowly but surely, water is brought back under their control. Traders from Zurich began docking at the town to barter, while others travelled out into the north sea.
-In fact Tomas was so proud of his achievements that he dismissed the pleas of the Vikingr as petty and beneath his concern – after all they had been beaten by the confederation of towns and tribes, and now they wanted mercy? With nowhere else to go they fled to England. While they could affect the trade routes that connected Scotland and Ireland via the Rhine to Germany and Italy, their pitiful numbers meant little in the grand scheme of things. Slowly the wealthy was trickling in, along with knowledge and armed warriors following him – his power was growing. But reports of a battle at Hamburg, of attacks upon men and livestock, the constant stream of refugees – all these eventually build up until one day he hears the news that the Danes had abandoned Bardyburg and were making for England. Not just hundreds of men, but every man, woman, and child. Then one by one, the outermost villages in the confederation headed by Tomas went silent and their inhabitants fled, begging for protection against the beasts coming their way. These "dark creatures" seemed to be the very essence of the night itself as they came down through the forests and river valleys to the homes of the peasantry and took their lives during sleep. The survivors made for the south and west where (they hoped) that safety could be found. The threat having grown considerably, expeditions were sent out to try and discover what exactly was going on. Sometimes they came back reporting nothing, while other times the scouting parties vanished entirely. Only one piece of the puzzle was solved when Tomas himself travelled to the former site of Bardyburg to work out exactly what had happened. His investigations revealed that the bodies lying there did not decay, but instead seemed to develop an unnatural pallor about them – in fact one of the bodies still had fresh blood leaking from the nose a week after death. Tomas ordered the houses to be pulled down, before noticing that in one house was a pile of halfburnt papers stuffed under a brick and a body severely mangled beyond recognition. The scraps of paper appeared to be the remains of a map, but it was too damaged to tell. The attacks rapidly died down afterwards, but reports of missing persons and livestock continue to plague the whole length of the Rhine as they seem to swerve southwards into Germany.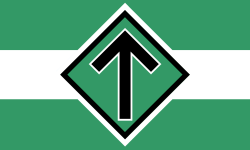 robinkooli - Pohjosmainen Unioni (Nordic Union)
Capital: Tukholma
Leader: Kustaa Urho Suomalainen
-An Irish horse trotted down a road into the town square of Tukholma, upon its back a man of considerable worth. Once named Pieni Hevonen, this horse was now called Blondi, the man on top was Kustaa. Together they were watching the latest military exercises of the recently formed "Erikoisjääkärit", a unit intended for special purposes in warfare. They typically are given the (few) good firearms and other weaponry owned in the union, while being trained extensively for a kind of special war (the nature of which is yet unknown). For the first time in many years, the Finns now possess something that resembles an army much more than it does a roving band of ill-trained part-time warriors. In addition to being an example that the rest of the armed forces should strive to, Kustaa has devoted considerable resources to making sure they are literate and capable of arithmetic. The fact that many people are unable to read is something that has embarrassed him, and luckily for Kustaa the nearby monastery was able to provide some help. The monastery was able to spare enough time to devote towards education, to the effect that after three years most of the Erikoisjääkärit can write their own name and read Finnish literature (although works in Latin and other languages remain difficult). The success of this program led to Kustaa ordering the introduction of a national schooling program intended to revive literacy and knowledge amongst all of the Finns under his rule. Lasting eight years from age seven to age fifteen, there is a major focus on exercise and military themes throughout education as well. Unfortunately, it is perhaps not as bright and hopeful as first intended. While more schoolhouses are brought back into usage and the monastery devotes itself to training teachers fulltime, the knowledge they transmit is often imperfect and incomplete. About half of the people in Tukholma can read now, although few in the countryside can even read at all. Most of those that can read are barely able to do much more than write down names and often struggle to express themselves through it. Language continues to change all the while. The monks at the Albertian monastery frequently complain that their students are committing grave writing errors like replacing "maito" with "milkkiä" in writing.
-Travellers from Germany come here occasionally (although their numbers have been reduced in recent years) to occasionally trade or represent other societies. The existence of "Zurich" and "Eisenhollow" are known amongst the educated in Finnish society, although knowledge on both is extremely scanty and unreliable. They bring news that the Germans have managed to switch on the lights for the first time in many years – a fact which prompts Kustaa to declare that he too is also working on his own project to restore electricity. After conferring with the monks once more, he decided to send an expedition to the Älvkarleby hydroelectric power station. Once there, the expedition searched around the facility and discovered that one of the turbines could be salvaged, whereupon they began restoring the plant and fortifying it against intruders (mainly Sami bands and bandits) that roam in the nearby area. But progress was slow, and even after eight long months they only were able to test the turbine once before it broke down and they were forced to buy replacement parts from overseas. A trader who was granted permission by the Vikingr to trade in Denmark went to Zealand, where he reported that "The towns are entirely deserted, and nobody dares land upon the shores for fear of the demons upon them". What's more, is that very few people seem to be braving the waters anymore and that it's not uncommon to discover an abandoned boat drifting quietly in the sea. The only other trader around was the Whiskeyman who continues to provide barrels of quality Scotch whiskey to Tukholma twice a year. He too reported that although he had seen no living humans in these parts he did manage to salvage the missing parts after meeting with an old man on the shores of Norway. The old man introduced himself as "Old Benjamin" and said that he had found the salvage from "The Pohjola bunker" which he also drew on an old roadmap for the benefit of the Whiskeyman, which he offers to part with in return for a tax exemption. He claims that the map also has a route to the "Draugr", something which Kustaa has been preparing a second expedition for.
-After some more repairs, the sluices were opened and the turbine began to slowly spin for the first time in over a century. The lights in the power station begin flickering on, and soon the whole fortification was shining brightly in the midst of the cold winter of 2198. But the downside is that the infrastructure has decayed considerably since then, and so in order to power up Tukholma a boat must make regular trips from the power station and back with a load of batteries. The other big problem is that there doesn't really seem to be anything that can use electricity for besides light and a few weak electrical motors – most of the prewar equipment has more or less decayed or been damaged over the years to the point that they cannot be used anymore. Other projects by the government have had even less success – the attempt to start a national bank died on the drawing board after it was pointed out that money wasn't even used at all. A mint was quickly established to rectify this issue as it began churning out the markka, but very few people seem to even use it. There's nothing to make the markka useful in itself as nobody pays taxes, while land is plentiful. Barter remains common, although bottles of whiskey and jewellery remain as a medium of exchange. Attempts to revive the production of electrical and optical equipment go poorly as well, for the families that settle in Älvkarleby (which they have taken to calling Jokikaarlepyy) are unable to produce very much beyond some lightbulbs and radio repairs. Trade with the outside world is still unreliable (even after Kustaa lifted many restrictions on outsiders), on account of the growing threat of the beasts from Norway. These monsters have become such a nuisance that the Tukholma government decided to grant refugees the freedom to settle in lands under Finnish control – on the condition they behave themselves. For now they are grateful for the safety, albeit frustrated as these Swedes and Norwegians are put under considerable pressure to adopt Finnish language and customs. These concerns are put to a side when reports of attacks on the western borders come in.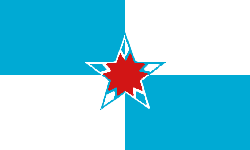 TheBloodyNine - The Worker's Council of Bavaria
Capital: Munich
Leader: Viktoria Faust
-Long and bloody have been the years in Munich. The latest one has been particularly bloody. When Viktoria oversaw the hanging of half a dozen brigands she knew that peasant militias just wouldn't cut it. She began the creation of a true "army" with a coherent and organized hierarchy, with a strict chain of command and all the bells and whistles. Unimaginatively named the "Peoples army" it is organized on the basis of patrolling squads whose job it was to kill absolutely everyone and everything harassing the Bavarians. Viktoria of course went out with them on the first few missions to ensure the job was being done right, and sure enough in the first year alone she had captured and hung no less than nineteen bandits and criminals who had preyed upon the innocent. The roads in and around Munich were cleared in 2196, and by the next year the road to Zurich was declared to be (relatively) free of highwaymen. The system became so successful that she convinced (rather forcefully) the surrounding villages of the benefits of this new system and so as to prepare them for drafting when the need arose (either for war or massed labour projects). Of course no such need exists (yet). But as law and order begins to be re-established, the massive number of corpses hanging from gibbits have produced problems of their own as the smaller towns and villages complain about the penalties being too harsh and the difficulty of executing so many people. Viktoria instead decided to eliminate execution for many crimes and instead simply introduced hard labour as a punishment instead. Gangs and bandits are now put to work on repairing the roads, clearing rubbish from towns, and occasionally being rented out by prison handlers to farmers.
-With a modicum of peace, law, and order, Munich begins to really start growing as migrants flock to the area seeking homes and employment. Those from the north tell tales of monsters, tales that Viktoria decides to follow up on by sending a squadron of men to the city of "Hamburg" which had apparently fallen to them, in addition to members of the recently formed "Corps of Messengers". This corps is another recent innovation by Viktoria, intended to formalize and expand the basic postal service into a major department of the government (so much so that several councillors in Munich are tasked with overseeing it in an independent body to prevent corruption). Despite the chronic lack of funding and resources, it rapidly establishes itself not only in Munich, but also in Zurich, Eisenhollow, along the Rhine, and within five years there are even postal workers making journeys as far afield as the Netherlands and the Po valley. While the service is largely funded by donations and taxation, many "couriers" (as they are now called) usually expect to receive benefits for their selfless work. Merchants use money as an incentive, while villages and poorer people offer up food or small handicrafts. It doesn't take long for them to begin handling packages and to compete with numerous merchants. Rivals begin attempting to set up their own systems, and by 2200 a large area roughly covered by the Netherlands, Western Germany, Switzerland, Northern Italy, and Austria are now with some form of regular or semi-regular postal service. It is no surprise that the improvement in communications has brought about more travelling and more commerce. People continue to move to Munich in such numbers that Viktoria is forced to scout out locations to resettle them. Several new towns (Bombestadt, Spaltungdorf, and Ritterburg) are founded for the mix of Norwegian, Swedish, Danish, and German refugees now numbering in their thousands. The wild growth is cleared back to make way for new fields, and an attempt at draining marshlands is made (although many give up and instead try to raise livestock instead). Much like in Zurich, these new groups tend to be autonomous and largely independent of the authority of Munich, although they do provide some manpower and resources when prodded hard enough. Unfortunately, religion would prove to be a major point of contention.
-The refugees have brought many of their old religions – in fact it isn't hard to see those who worship the gods of the Vikingr and Dutch. Neopagans and Lutherans brush shoulders, all the while they have to share this country with the native Catholic Bavarians. While Viktoria is sceptical of the church and initially discouraged the clergy from preaching, the common people often ignore her protests as they rebuild their little chapels and invite priests in to preach the word, to hear their confessions, and to bless their activities. With the rebirth of trade and travel it didn't take long for numerous priests (softly spoken with Italian in their voices) to appear here. After she blocked the establishment of a seminary, local protests compelled her to give way – for was not the Swan Knight a Christian? What's more, they seem to be literate and willing to teach. Schools pop up like mushrooms in the villages and towns, dusty church pews are filled with the righteous, and Christian teachings begin bleeding down into the people. Even more people begin writing and reading, often overwhelming the postal workers and forcing them to hire donkeys. The priests also tend to carry degrees in agriculture, animal husbandry, and chemistry (amongst others), something appreciated by farmersFamilies grow larger, and despite Viktorias attempts to maintain her ideals she is forced to watch as stained glass windows and tapestries of the Swan Knight appear in the churches and church bells ring out every sunday morning to call the masses. The new migrants hate this state of affairs as many fight with the priests (the latter denouncing them as human sacrificers) and try to chase them off. Ironically, the Vikingr Danes (who had initially adopted a very savage form of pagan religion) converted to Catholicism first as they believed the Christian god to be stronger than their own. Of course, they expect the Christian god to fight back the monsters from the north – monsters that an expedition have reported on. Having arrived back from Hamburg, they tell Viktoria and the astounded council that they met a man who asked the expedition about the location of the "Sampo". When the expedition said they had no idea about what it was, the man left – but during the night half of the men vanished. The rest fled and upon arrival were so exhausted that some collapsed from lack of sleep. They claimed that some of the party were the monsters, and so they were all quarantined from one another until they had recovered.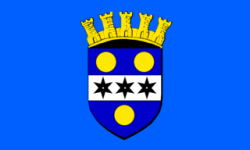 Mr. Face - Cherbourg
Capital: Cherbourg
Leader: Théo Rousseau
-Being a nuclear-armed state, France in turn took her fair share of the bombs. The Eiffel tower is now quietly rusting away in the Seine, staining the waters a reddish brown long after the last of the blood was spilled. But as France had few major cities, much of the countryside escaped the devastation. Over a century passed as the scattered and scared survivors slowly became small farmers and began to cultivate the rich soils. The skies cleared, the rains stopped bringing radioactive isotopes. The bandits and warring bands returned. Cherbourg was one of the few towns that began growing at this time, with one rather distinctive fact about it. It has a strong military force and a ruthless strongman to keep the peace. The latest in a long line of these is Théo Rousseau, twenty-five years of age yet with strong leadership skills and charisma. Although the French have a bitter memory of monarchical rule, they nonetheless treat Rousseau as a monarch in all but name – his power only restricted by a council that rarely disagrees with him regardless. The reason being that not only is he charismatic, but ruthless as well. He has put the militia and caravan guards to good effect, brutally executing bandits and defending the town against numerous attempts by coalitions of tribes and other gangs from breaking in to take her wealth. It is a town whose existence depends heavily on keeping the farming communities around safe from harm – in return they send food and trade with Cherbourg as well, enough to the point that a market is held there once a week. While nowhere as rich as Zurich or Eisenhollow, this town is one of the better-off communities in this world. While several villages were burned down by the Danes and Dutch or were ransacked, the attacks have recently petered off due to the raiders not turning up anymore, and because the locals wised up to it. One such raiding party was ambushed and brutally murdered by the local militia – since then the raiders haven't bothered.
-Despite the excitement in the rest of the world, Cherbourg seems to be relatively sleepy and relaxed save for the activities of raiders. But the world is changing nonetheless. The roads are slowly getting busier, the skies and waters seem clean and bright enough that you would be forgiven for thinking that a nuclear war hadn't even taken place. Merchants and clergymen trek up and down the roads on a regular basis these days, while news of the outside world slowly trickles in. News of wars throughout the Rhineland and of the Vikingr are of no concern, especially now that they don't come here anymore. News of monsters does concern the superstitious, but they are dismissed as rumours and tales. The most recent event of any actual importance or interest was Théo courting Claire Duval (a daughter of a prominent local merchant and councilor Simon Duval). Unfortunately for him, Simon only offered his daughter if Théo granted his caravans free protection upon the road to Rennes. The big problem with this of course is the massive demand on manpower it will require, not to mention that several villages on the route aren't so keen on the intrusion by Cherbourg. Rennes itself is somewhat hostile to the idea of the Cherbourg monopoly, but are themselves open to trading. Despite the problems, Théo himself went down south and captured the ringleader of a major gang before breaking it up. While the road is ostensibly clear and most villages within a few days travel of Cherbourg now pledge allegiance to it, the rest will be much harder. Making matters worse is the fact that many of the villages held sympathies with the gangs (and often worked with them), and so they refuse to give lodging or support to Cherbourg militias. In order to secure control, Théo may need to think of a cunning plan before he can bed the girl he fancies.